Human Resources (HR)
The Complete On Demand Expertise Management Platform for the Human Resources (HR) Organization
Individual
Watch a video introduction (0:44)
Corporate
Watch a video introduction (0:46)
HR Certifications and Beyond
HR frequently leaves its own training in the dust as they focus on training for the rest of the company. Human Resources training should not be forgotten because it leads directly to greater HR performance and, therefore, better company performance overall.
The Illumeo Corporate HR Expertise Management Platform provides full cycle professional development for every department in the VP/CHRO's organization. Of course we include PDC for HR professionals via SHRM and HRCI, and of course our lessons are all taught by senior practitioners. From onboarding to L&D to payroll/compensation, HR operations and more, you will find the best learning solution available right here, on demand, at a price even your CFO will love.

Deep Functional Learning
Illumeo has an extensive catalog of courses specifically for human resources professionals. We also go beyond HR to courses for three of HR's main constituents: sales, marketing and finance. This allows HR to learn about their function and, importantly, the functions they support. No one gets deeper or broader in this arena.
Our courses are all taught by senior practitioners, including many-time VPs of HR and CHROs. All that experience adds invaluable context for your team. We don't just teach, we make it real!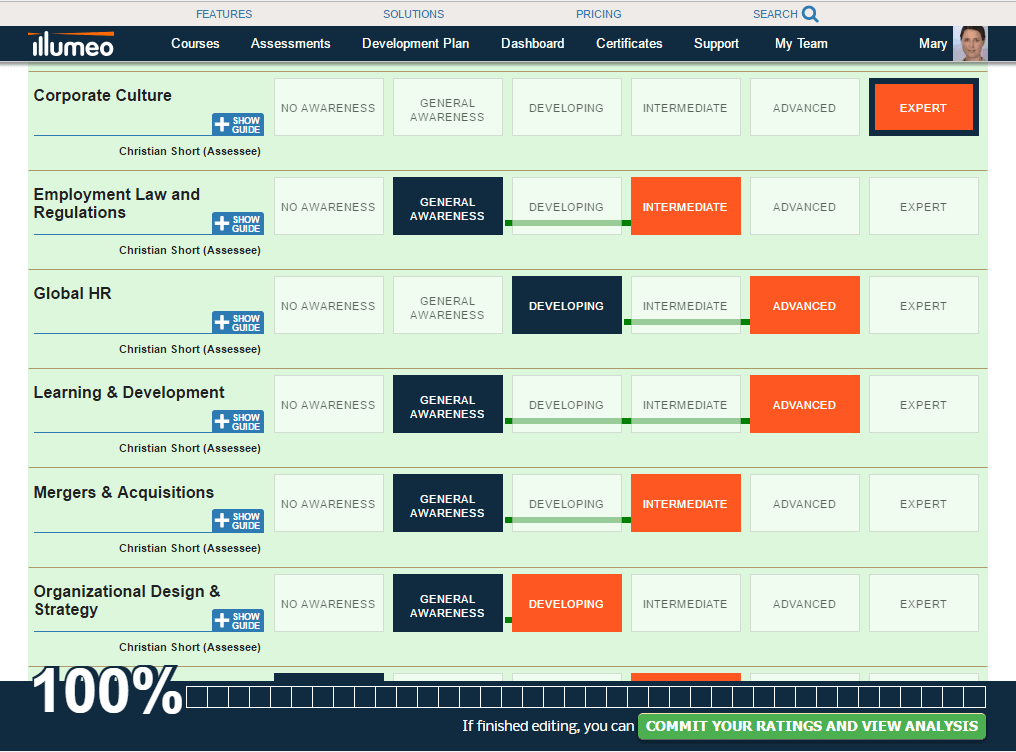 Human Resources Assessment
Do you need to hire for that next HR project or do you have someone with the skills already? Would you know? With Illumeo's HR competency assessment you will.
Then turn your knowledge into action by giving projects to those who can already do them, or by automatically targeting training to those who need to learn.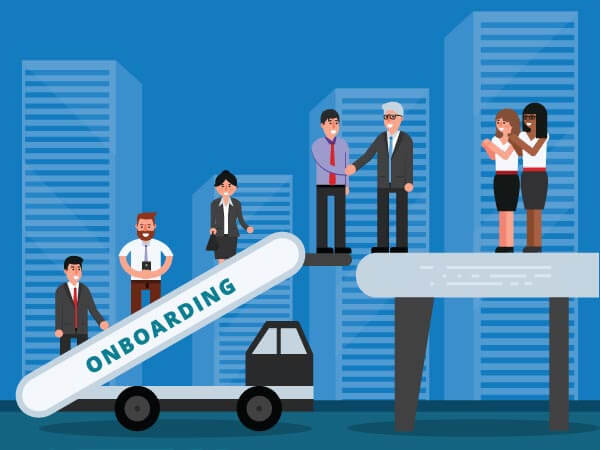 Human Resources Employee Onboarding
Human Resource (HR) owns an awful lot of the onboarding process, including for your own new HR hires. Plus, every time there's a new hire anywhere in the company, HR brings them aboard.
Getting new employees up to speed quickly, both within and outside of HR, is about capturing and teaching your processes, as efficiently and quickly as possible. We help you do that with powerful tools and a simple user interface, along with easy to use course assigning and reporting. You know where everyone is at all points of the process, and they get up to speed fast!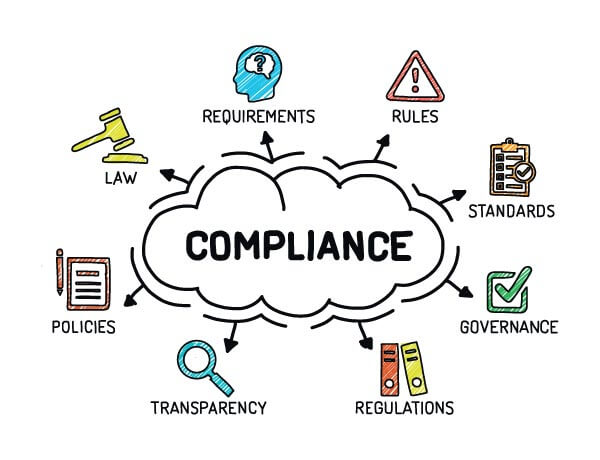 Compliance Training
Compliance these days goes well beyond sexual harassment prevention. Sarbanes Oxley, COSO, FATCA, and many more issues could get your employees and your company in trouble. Is your organization ready to deliver on that need?
Our experts have already built deep, world-class on demand learning for compliance, and we can help you build your own company-specific compliance training as well. It's fast, easy and effective - all things you need for compliance that works.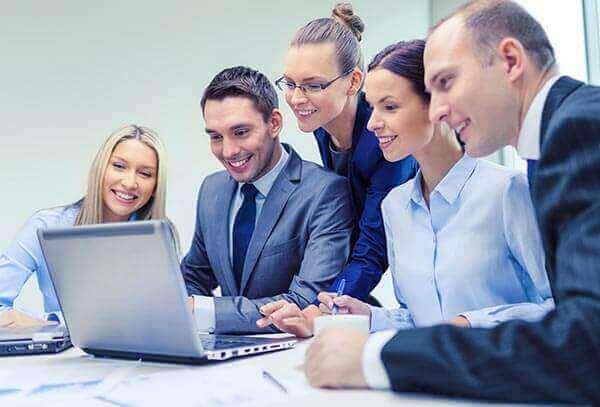 Knowledge Management
Do your folks spend a lot time teaching the same process over and over? Doesn't it really hurt when a key employee unexpectedly leaves and you're stuck trying to fill the gap?
Why don't you capture that HR institutional knowledge? You have the SMEs, we have the tools. Turn a person's knowledge into instantly accessible institutional knowledge.
Continuing Professional Education Credit (CPE/CPD/CE)
Many of today's professionals in human resources hold certifications such as aPHR, PHR, PHRca, SPHR, GpHR, PHRi, SPHRi, SHRM-CP, and SHRM-SCP.
Illumeo is accredited to provide continuing education credits for over two dozen professional certification types including SHRM and HRCI. Using Illumeo for HR learning simultaneously helps your team meet their certification requirements at no extra cost.