BE AN EXPERT
Professional development that aligns individual interests with organizational needs ensuring that professionals acquire the right capabilities to build great careers and deliver extraordinary results.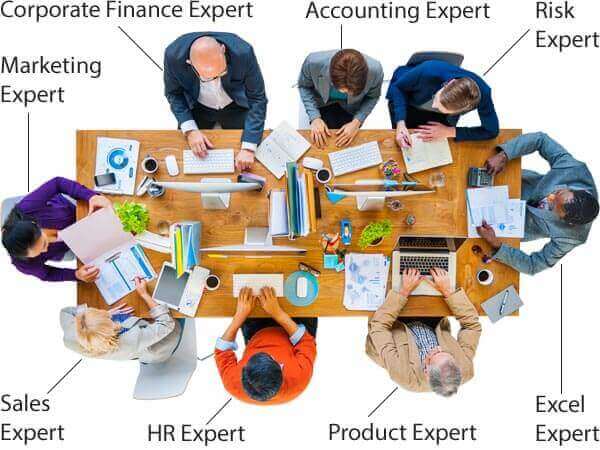 Experts Do More
Do you need to hire a consultant for that project or do you already have an expert in-house? Would you know if you did? Do you have someone who's one step away from what you need, and could quickly learn enough to close the gap?

With Illumeo, you quickly know who is – or could be – that expert. You get the professional development needed to shift yourself or anyone else into expert status. And you get the visibility you need to ensure you and your team get the job done right, right now.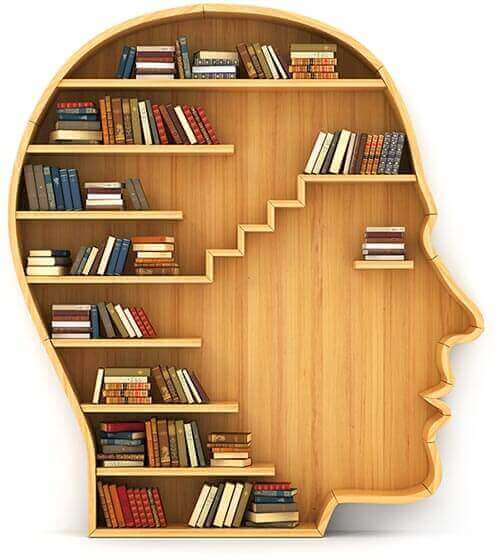 Your Business, Your Function
To become an expert, you need to learn from experts. Illumeo courses are developed and presented by professionals with an average of over 20 years' real-world experience. And companies can easily load their own courses to capture and share critical corporate knowledge.

We cover the core professional disciplines of Finance, HR, Marketing and Sales. Whatever you need to know to be an expert at your job, you can find it here.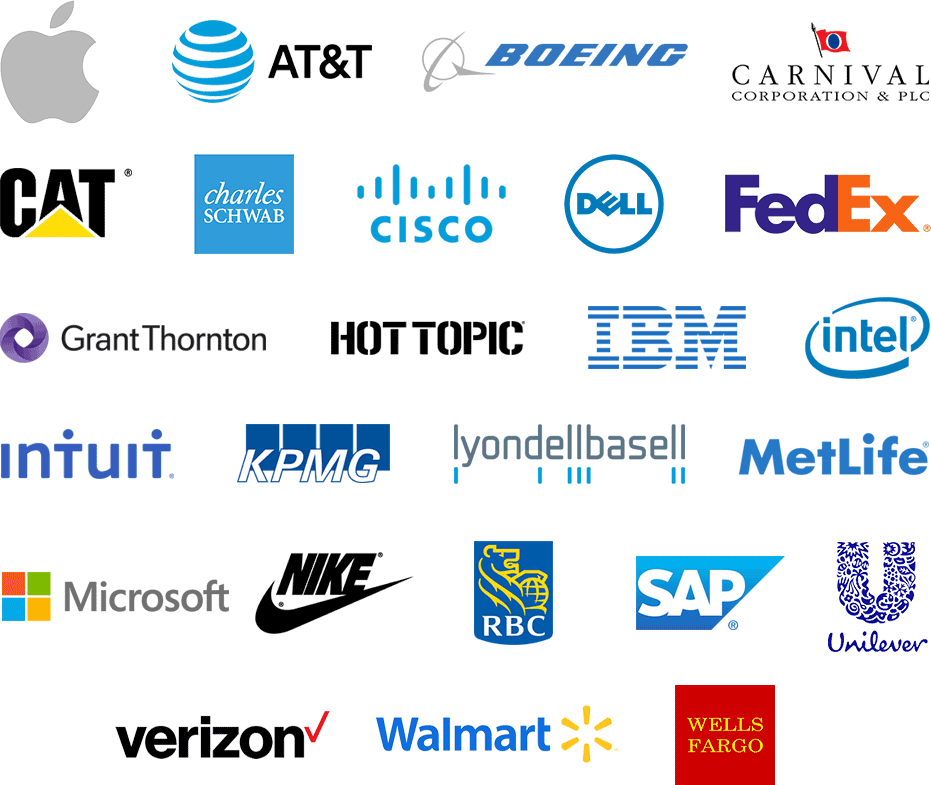 Trust The Crowd
Leading companies know that managing and developing expertise is key to building productive teams filled with highly engaged professionals.

Illumeo is working with people and organizations like yours, right now. Contact us now to arrange a demo, so you can see how it will turbo-charge your business.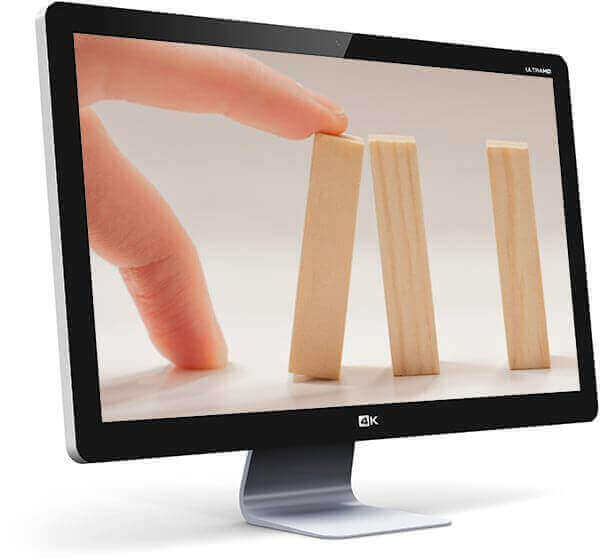 Solutions to Fit Your Needs
Professional Development isn't a one-size-fits-all proposition. Illumeo solutions help you solve real-world challenges including
Deep Functional Learning for corporate Finance, Accounting, HR, Sales & Marketing
Sales Enablement
Employee On-Boarding
CPE for CPAs and HR
And many more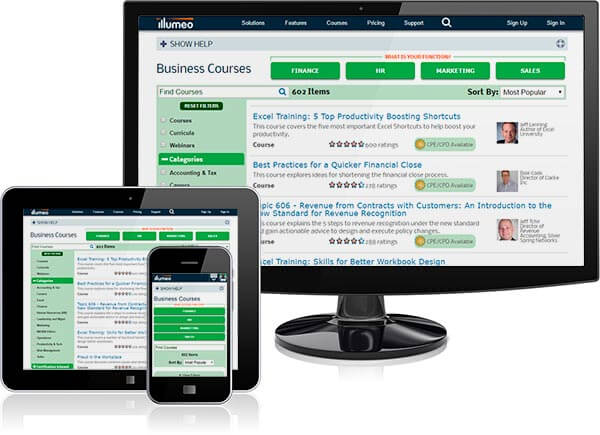 Try Before You Buy
Whether working independently, or as part of a team, any professional can become an expert using the Illumeo Expertise Management platform.

Experience the power of Expertise Management by signing up for a personal account, with our no-questions-asked 30-day money-back guarantee, a free corporate pilot, or join us at a live webinar, to see one of our amazing courses in real-time.