Customer Testimonials
Used and loved by the world's leading companies and busy professionals like you. See what they have to say.
Real People - Real Results
Our user testimonials show a dedication to user and client satisfaction that is unmatched in the corporate learning space. See below to get a sense of real users getting great satisfaction and results from Illumeo's learning platform. This could be you.
Enterprise Case Studies
NetSuite Case Study

Founded in 1998, NetSuite is the industry's leading provider of cloud-based business management software.
Get Case Study PDF
no registration required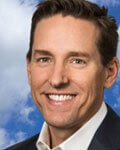 Before Illumeo, training was ad hoc and we could never get everybody looking at the same training at the same time. The platform is also very popular with people who have CPE requirements to meet.

Ron Gill,
CFO, Netsuite
Silicon Valley Finance Group Case Study

Silicon Valley Finance Group is a rapidly growing finance, accounting and human resource consulting firm based in the San Francisco Bay Area.
Get Case Study PDF
no registration required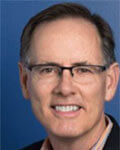 Working together on professional development has built collegiality between the managers and staff. Everyone is on their own cadence in their continuous development.

Terry Wynn,
Consulting CFO & VP Business Development, SVFG
Carnival Corporation & PLC Case Study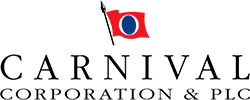 Carnival Corporation & plc, the world's largest leisure travel company, provides travelers around the globe with extraordinary vacations at an exceptional value.
Get Case Study PDF
no registration required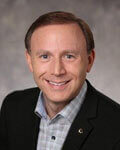 With Illumeo we can make sure that we have the key trainings on soft issues, processes, and the nuts and bolts of everything our organization has to deliver.

Richard Brilliant,
SVP & Chief Audit Officer, Carnival Corporation
Intuit Case Study

Intuit Inc. creates business and financial management solutions that simplify the business of life for small businesses, consumers and accounting professionals.
Get Case Study PDF
no registration required


Before Illumeo our internal training was a series of one-offs, taught person to person or person to small group. If we lost an SME, that training would be adversely affected.

Scott Beth,
VP of Finance Operations and Workplace, Intuit
The DLC Group Case Study

The DLC Group is a leading finance and accounting consulting firm with a diverse service offering and clients ranging from start-ups to Fortune 1000 companies.
Get Case Study PDF
no registration required


We offer our consultants access to over 1,000 web-based academic resources for continued professional development. Illumeo is able to provide a comprehensive solution for certified continuing education credit and has the bandwidth to support our workforce as we continue to hire and grow our consulting team.

Vesna Miric,
Talent Sourcing Specialist, DLC Group
Scott Beth
VP of Finance Operations and Workplace, Intuit

With Illumeo, deep functional training is available to all, any time.

Paige Jones
Corp. Controller, UP Communications, LLC

The price is just amazing for the amount of knowledge you receive.

Angela Thompson
Consulting Accountant, JamVac

I liked the simple style of presentation and the way the instructions are repeated and reinforced.

Norman West
Finance Manager, Lockheed Martin

..having the ability to come back and review important information later makes this very useful.

Dave Cytlak
CFO, Blanchard Valley Health System

The slides were good for background and then the visual, step by step live showing crystallized the teaching for me. I am a visual person so showing me the steps was very helpful.

James Tabb
Senior Manager, Accounting, Tangerine Bank

Thorough explanations provided at just the right pace.

Jeremy Glauner
Retention Specialist, Intuit

Very informative. Even with my core work breaking it up into several weeks I feel the material stuck with me. I have a feeling that these skills are universal in life and not just at the job. Thank you.