Live Educational Webinar
What to Expect When You Commission A Custom LMS
11:00 AM - 12:00 PM (Pacific)
1 Hour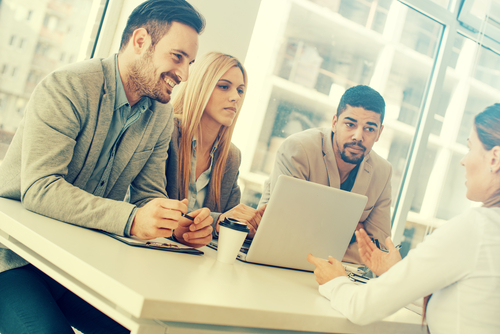 Free Live Webinar
Free CPE
Non-sponsored Events mean you never listen to a 3rd party sales pitch – it's all just great education
Expert-instructor-led learning with live Q&A
Based on a great course on Illumeo
Kevin Taylor Principal Analyst, Argyle Analytics
All to often the highest praise one hears from LMS admins regarding their current LMS is, "I don't hate it." This is very unfortunate because your LMS is a critical component of your learning ecosystem and if you provide customer education, the learning experience is an extension of your brand. If your employees hate the system, what do you think your customers -- internal or external alike -- think about it? The good news is that you have options and one option is to go the custom route. The most cost-effective options are using an open-source platform like WordPress or Drupal to build out the functionality you need, but there are other options as well if you have the budget.

In this presentation, we will cover topics like conducting an organizational readiness assessment, how to work effectively with an agency, and the impact on your learning organization's budget and processes. By the end of this presentation, we hope you will have greater clarity on this topic and can are in a better position to evaluate the value of commissioning your own custom LMS.
Learning Objectives
After attending this event you will be able to:

How to evaluate if you are ready for a custom LMS

How to partner with an agency

How to evaluate the impact to the learning organization's processes and budget
Speakers
Kevin Taylor
Principal Analyst, Argyle Analytics
Kevin Curtis Taylor graduated suma cum laude with a Masters of Science in Organizational Performance Improvement and Workplace Learning from Boise State University. Kevin is also a Certified Scrum Master and certified in Google Analytics. Kevin has over 10 years consulting experience helping organizations improve their workforce performance. Prior to founding Argyle Analytics, Kevin served a number of organizations including The United States Coast Guard, Temple University, Siemens Engineering, and various nonprofit organizations. His passion for helping organizations use data to make smarter decisions is at the core of his work and he loves talking with business people about their mission, goals, and the most efficient way to measure results. Kevin is a proud resident of Philadelphia which he considers his adopted hometown. He is passionate about the growth of the Philadelphia business community, loves eating out, and is always trying to make time for family and taking in a bit of high culture.

Moderated by Jennifer Robbins
Illumeo Webinar Manager
Jennifer is a marketing specialist and the webinar manager for Illumeo. She has been a part of more than 300 webinar presentations, supporting our expert presenters and Illumeo users alike. When she's not moderating webinars, she's creating and managing marketing content.