Live Educational Webinar
Nonresident Alien Information Reporting Using Forms 1042-S and W-8
11:00 AM - 12:00 PM (Pacific)
1 Hour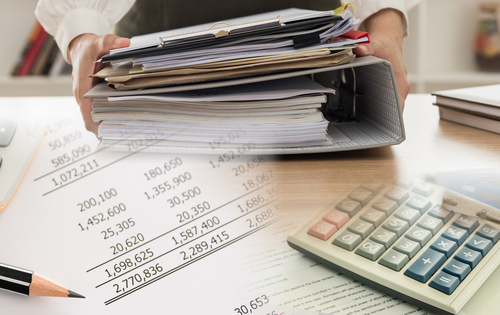 Free Live Webinar
Free CPE
Non-sponsored Events mean you never listen to a 3rd party sales pitch – it's all just great education
Expert-instructor-led learning with live Q&A
Based on a great course on Illumeo
Miles Hutchinson, CGMA Owner, Learn Continuously
Do you have a plan to deal with IRS demands for backup withholding if you failed to deduct from payments to Nonresident Aliens' (NRAs)? The IRS is working hard to reduce the delinquent tax burden. They know companies are becoming relatively compliant with 1099 reporting, but they also understand that companies and their advisors are less sure when it comes to identifying and performing backup withholding on NRAs. Collecting the tax due from NRAs working in the U.S. is an IRS Tier 1 audit issue. This tax burden is minimized when companies making payments to NRAs for both dependent and independent personal services properly withhold on these payments.

This webinar is essential for all professionals in industry, NGO's, schools, public practice and government who are responsible for filing or overseeing information reporting compliance and related issues.
Learning Objectives
After attending this event you will be able to:

Ensure compliance with IRS information reporting and backup withholding requirements for NRAs

Understand how to manage nonresident alien payee' tax issues efficiently

Develop an effective plan to improve your company's regulatory compliance
Speakers
Miles Hutchinson, CGMA
Owner, Learn Continuously
Miles Hutchinson is a CGMA and experienced businessman. He has been an auditor with PriceWaterhouseCoopers and the Chief Financial Officer of a $1 billion real estate development company. Miles is a professional speaker and consultant who has presented over 2,500 seminars and training sessions on a myriad of business and financial topics, like financial analysis and modeling, accounting, strategic planning, and compliance with the Sarbanes-Oxley Act. He is recognized as an expert in payroll and sales & use tax as well as financial modeling & analysis, business strategy and communications. He is the author of several useful accounting and tax tools available at www.soxpolicies.com and www.salestaxadvisors.com. His clients include, Abbott Labs, Bank of America, Boston Scientific, CBS, Citicorp, Corning, the FBI, the FDA, the Federal Reserve, GE, Pfizer, Siemens, U.S. Marine Corps, and the U.S. Army. Please visit his web sites to see how you can further benefit from his expertise.

Moderated by Jennifer Robbins
Illumeo Webinar Manager
Jennifer is a marketing specialist and the webinar manager for Illumeo. She has been a part of more than 200 webinar presentations, supporting our expert presenters and Illumeo users alike. When she's not moderating webinars, she's creating and managing marketing content.