Certified Payroll Professional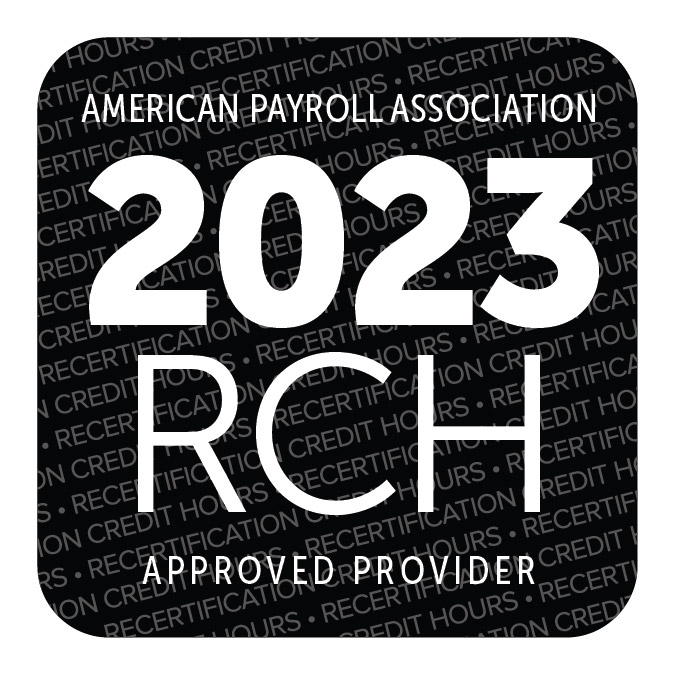 Illumeo is an American Payroll Association Approved Provider of RCH Courses
11 Illumeo Courses are approved and qualified for American Payroll Association (APA) Certified Payroll Professional (CPP) Recertification Credit Hours (RCH).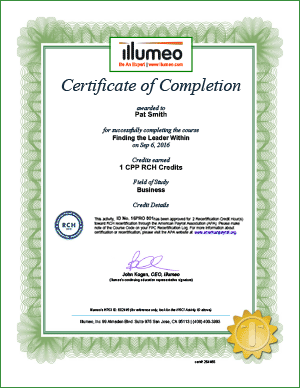 Your Illumeo CPP certificates and credits are managed through your certificate dashboard which is available when you are logged in to your account (log in now to go there). Certificates can be downloaded as pdfs or you can email them to yourself at any time. All CPP credits earned through Illumeo will be available through this dashboard.
Educational Activities Approved for CPP Certification
According to the APA Website, the Certified Payroll Professional (CPP) is "a valuable, objective credential that verifies a specified level of knowledge, skills, and abilities in the payroll profession."
​The CPP certification is valid for five years after testing. The only way to avoid re-taking the exam is by accumulating 120 Recertification Credit Hours (RCHs) of continuing education activities. Approved courses cover material within the CPP content outline or within the areas defined as the payroll industry and focus on increasing knowledge and/or skills in the practice of payroll. Payroll industry is defined as: Payroll production, reporting, accounting, systems, taxation, administration, education/consulting.
Certificants are urged to maintain a CPP Recertification Log which is required to be submitted at the end of the recertification period. For more information, visit the APA Website.