Associate Professional
in Human Resources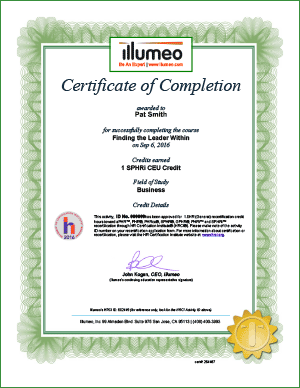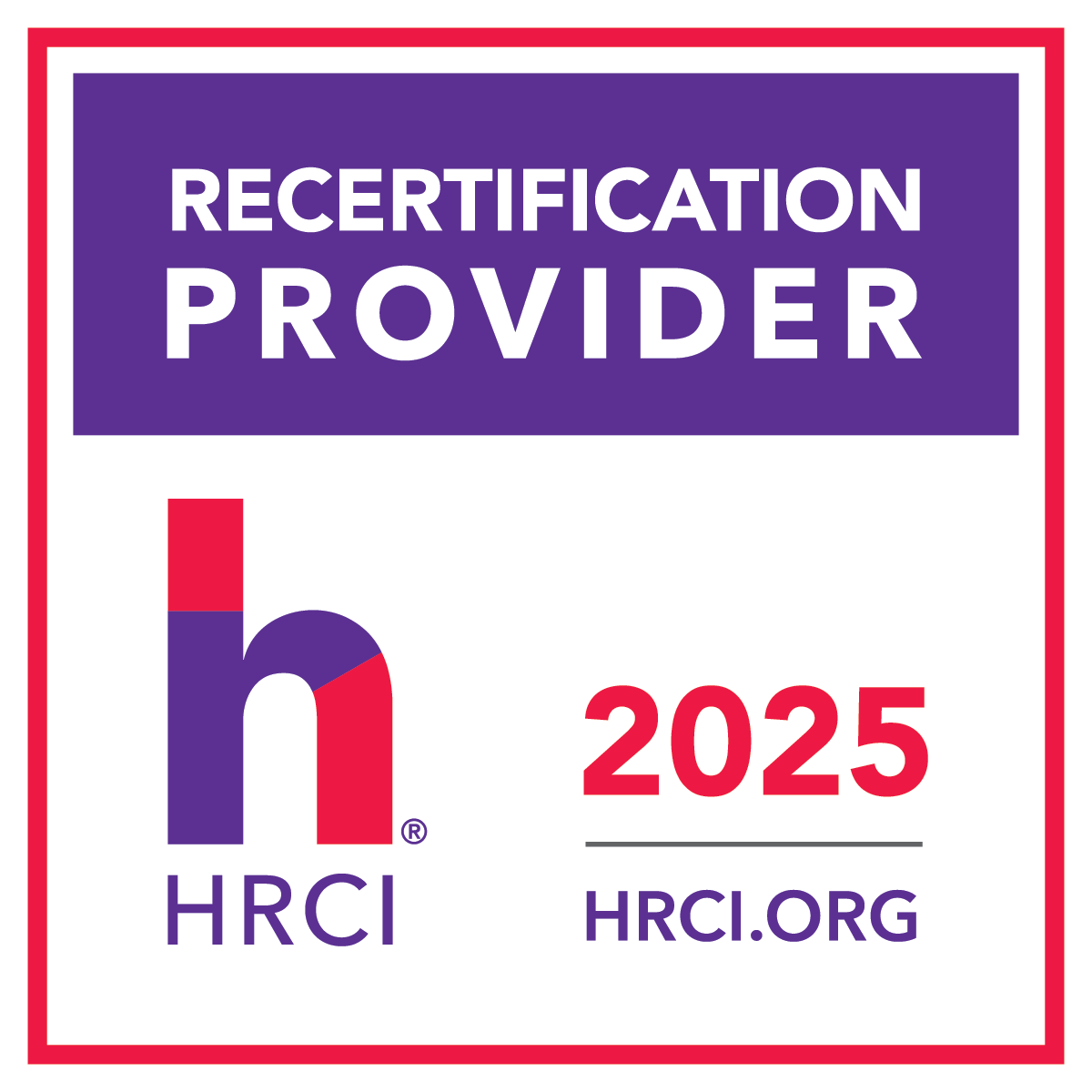 Illumeo is an HR Certification Institute Approved Provider
190 Illumeo Courses are approved and qualified for HR Certification Institute Human Resources® (aPHR®) - recertification continuing education credits.
The use of this seal is not an endorsement by HR Certification Institute of the quality of the program. It means that this program has met HR Certification Institute's criteria to be pre-approved for recertification credit.
Your Illumeo CE certificates and credits are managed through your certificate dashboard which is available when you are logged in to youraccount. Certificates can be downloaded as pdfs or you can email them to yourself at any time. All CE credits earned through Illumeo will be available through this dashboard.
Pre-approved for aPHR® Certification
According to the HRCI Website, those who achieve the aPHR® certification "demonstrate a mastery of the technical and operational aspects of HR practices and U.S. laws and regulations," and the "professionally relevant credential is for the HR professional who focuses on program implementation, has a tactical/logistical orientation, is accountable to another HR professional within the organization and has responsibilities that focus on the HR department rather than the whole organization."
The aPHR® certification is valid for three years after testing. The only way to avoid re-taking the exam is by accumulating 60 credit hours of continuing education activities, which must be HR-related, completed before the three-year anniversary of the certification cycle. To be consider HR-related, the instructional content will be related to the aPHR® Exam Content Outline found on the HRCI Website, and adds to the certificant's knowledge of the HR field.
The certificant can earn all 60 recertification credit hours in continuing education, including e-learning and Web-based instruction, and earn one (1) recertification credit hour for every hour of continuing education, actual instruction time. The aPHR® CE credits certificate, a downloadable PDF, is acceptable documentation for recertification.