How to
Offer Professional Development for Gen Z Employees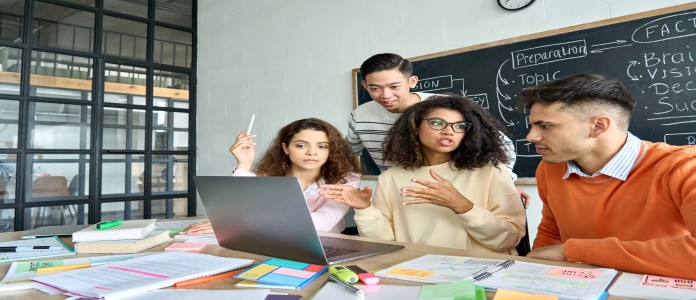 Employers who haven't been paying attention to Generation Z are behind the curve. The oldest members of Generation Z are in their late 20s, and even the very youngest members of Gen Z are now in their early teens, meaning they too will be entering the workforce en masse within the next few years. Like the generations before them, Gen Z employees bring unique life experiences and skills to their jobs and are looking for employment opportunities that match their values.
According to a 2021 Linked In study, more than any other generation Gen Z are looking for work opportunities that allow them to learn and develop new skills. This means that employers who are looking to attract and retain these young workers would be wise to incorporate professional education opportunities that match Gen Z's interests and values.
1. Incorporate opportunities for professional development into every level of an organization
Today's young workers are interested in learning skills and gaining expertise that helps them move up the ladder at work, indicating they will be attracted to organizations that offer opportunities for continued education and professional learning at every level of an organization. By offering learning opportunities beginning with entry-level positions, companies can let Gen Z workers know that they are valued both for their current skills and their long-term potential.
2. Provide a variety of online learning opportunities on a flexible schedule
Gen Z and Millennials continue to list remote work opportunities and a flexible schedule among the top values they consider when looking for a job. It follows then, that they'd be looking for the same characteristics in professional development as well. Offering virtual learning opportunities in a variety of formats including live webinars and self-paced courses allows young workers to choose both a format and a schedule that works best for their learning styles and availability.
3. Offer a wide variety of CPE skills and topics
When organizations offer professional education opportunities that cover a wide variety of skills and topics it allows young workers to not only improve their skills and knowledge in their current roles but allows them to explore interests that can prove to be valuable to both them and their employer in the future.
Some professions, such as Certified Public Accountants, require a certain amount of yearly CPE in a variety of content areas to maintain accreditation, but workers in every profession can benefit from professional education that addresses important topics such as communication skills, ethics, and management. Companies that offer continued learning in these content areas for new workers are likely to attract and retain more Gen Z employees that value these opportunities than competitors who do not.
Providing high-quality, varied, and flexible professional learning opportunities can be a time-consuming endeavor for a business, however. Thankfully, there are CPE platforms, such as Illumeo, that make it easier. By using an online CPE platform that offers affordable webinars and online courses taught by expert instructors, today's businesses can create an environment of continued learning that will help their organization navigate an ever-changing world and set up their employees of all ages for success.