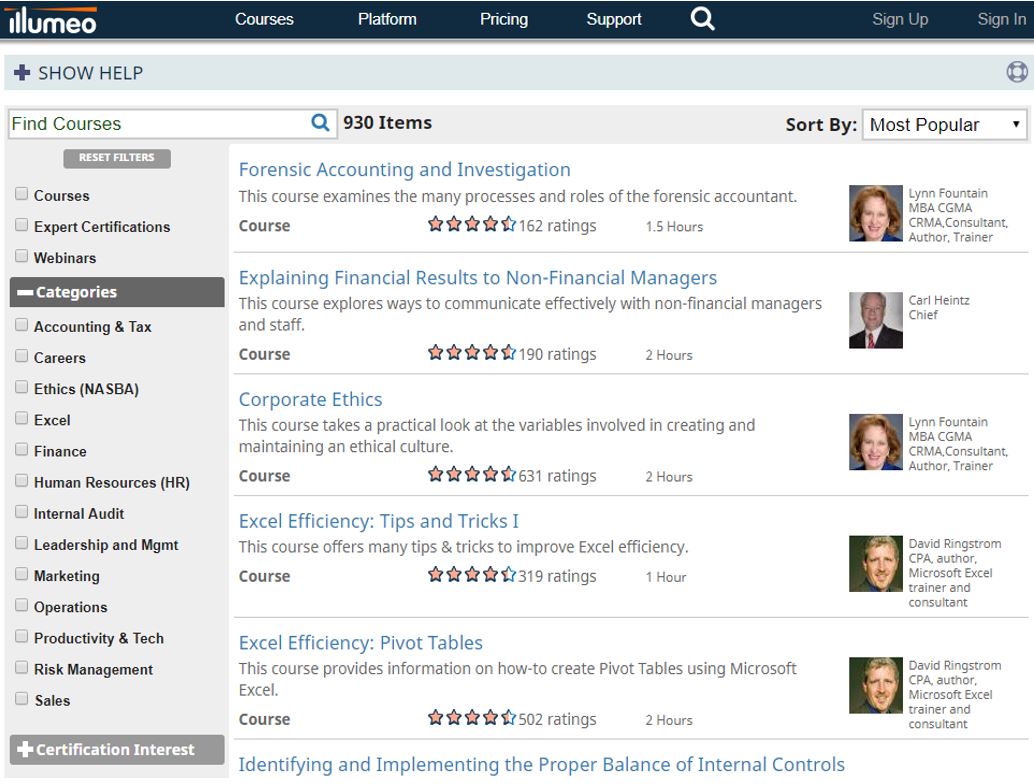 Why CPAs Choose Illumeo
Highest Quality & Value
If a course doesn't maintain at least a 4 star rating, we pull it. Thus, our entire library has passed muster with your peers.
Real Instruction from Real Experts
Illumeo CPE courses are developed and presented by experienced audit, accounting and finance practitioners. Our instructors have over 25 years' experience on average.
Trusted to Learn and Earn CPE Credit
Busy professionals use our courses and platform to learn and earn continuing education credits. This includes individuals, small, medium and large organizations globally.