What's Included in Illumeo Subscription

Unlimited Access
Unlimited Access to over 1,500 courses including Accounting, Audit, Corporate Finance, Tax, Excel, Risk, Data Analysis, Soft Skills and many more.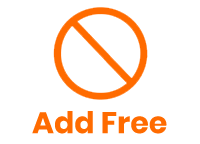 80+ Ad
80+ Ad free Live webinars a year, letting you interact live with an industry veteran from the convenience of your home desk or conference room.

Global Compliance
Global Compliance Monitor offering CPD tracking by Unit route, Unit route (part-time), ACCA Approved Employer Route and IFAC Body Route.

Assessment framework
Assessment framework for identification of key dveelopment areas and course recommendation engine.
Illumeo courses meet Continuing Education
Illumeo courses meet Continuing Education standard set by IFAC/IAESB and award CPD credits to Chartered Professional Accountants, Chartered Accountants, ACCAs, USA CPAs, CMAs, CIAs and many more.
Our 280+ expert instructors have developed more than 1300 CPD awarding courses covering literally every function within a CFO organization. All our courses are designed and developed to enhance today's accountant's knowledge base and functional skills, at all management levels. Illumeo's courses and certification library of more than 1500 titles is the largest on globe offering specialized knowledge to accounting and finance professionals. Here are some of the functional areas and their coverage by study resource count;
| | |
| --- | --- |
| Audit & Assurance | 308 Courses |
| Finance | 269 Courses |
| Internal Audit | 100 Courses |
| Taxation | 80 Courses |
| Strategy Risk and Governance | 150 Courses |
| Leadership and Management | 149 Courses |
| Ethics | 79 Courses |
| Covid 19 & Its Impact on Business | 29 Courses |
| Other business topics | 168 Courses |
All our courses receive human verifiable reviews with average course rating of 4.5 making us one of the best quality CPD platforms.


TESTIMONIALS
What our Clients say
"With Illumeo, deep functional training is available to all, any time."

---

This course includes practical tools, tips, and guidelines for improving the timeliness of the financial close. Blair Cook is a dynamic and educated speaker! Well done! Especially helpful was the information regarding OCM and how that can impact the willingness of staff to work towards improving the process.

Course Title: Best Practices for a Quicker Financial Close.
Instructor: Blair Cook
TESTIMONIALS
What our Clients say
"Having the ability to come back and review important information later makes this very useful."

---

This course provides comprehensive and useful information about key elements of internal and systems controls. It suitable for the beginners and the experienced ones who want to review, update their knowledge either. The presentation is very clear and concise

Course Title: Internal and System Controls Overview
Instructor: Tom Coghlan
TESTIMONIALS
What our Clients say
"I liked the simple style of presentation and the way the instructions are repeated and reinforced."

---

Very good course, informative and great delivery. Thanks for the tips, I am sure they will prove very beneficial in my work in the upcoming project.

Course Title: Excel Shortcuts Training: 5 Top Productivity Boosting Shortcuts.
Instructor: Jeff Lenning
TESTIMONIALS
What our Clients say
"The price is just amazing for the amount of knowledge you receive."

---

Outstanding. Very organized and detailed. Was surprised that CAE in the past did not receive a "seat at the table" because they were viewed as unqualified. Any person at the supervisory level and above in IA should take this course

Course Title: Internal Audit Management - Top Skills.
Instructor: Lynn Fountain.
TESTIMONIALS
What our Clients say
This was a great crash course in budgeting and strategic planning principles. Tom did a great job of linking different strategies and business practices to create a direct and unified approach to business planning at all levels of the organization

---

Very good course, informative and great delivery. Thanks for the tips, I am sure they will prove very beneficial in my work in the upcoming project.

Course Title: Corporate Planning, Budgeting, and Forecasting
Instructor:Tom Coghlan