Live Educational Webinar
11:00 AM - 12:00 PM (Pacific)
1 Hour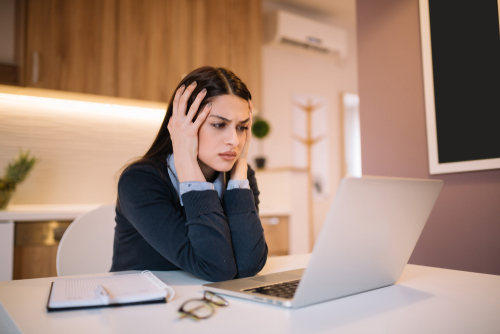 Free Live Webinar
Free CPE
Non-sponsored Events mean you never listen to a 3rd party sales pitch – it's all just great education
Expert-instructor-led learning with live Q&A
Based on a great course on Illumeo
Lynn A. Fountain, CPA MBA CGMA CRMA Former Chief Audit Executive
Most professionals have some understanding of the impact fraud can have on today's businesses. Individuals who are in the financial field or audit field are familiar with the concepts of the fraud triangle and elements of fraud red flags. Many courses and webinars exist that speak to fraud concepts such as the profile of a fraudster, fraud red flags and fraud mitigation factors.

This webinar is designed to provide the learner a different experience. Rather than focusing solely on the technical aspects of why fraud occurs and concepts of the fraud triangle, we will utilize real-life case study scenarios to evaluate instances where fraud may be present and test the learner's ability to identify fraud red flags.

This webinar includes multiple real-life fraud scenarios and poses questions to the learner about "what would you do". We review basic concepts surrounding the topic of fraud including the fraud triangle, fraud red flags and the profile of a fraudster. We use these concepts to assist in evaluating real-life scenarios.

This webinar is designed to provide participants with the opportunity to practice their fraud knowledge.
Learning Objectives
After attending this event you will be able to:

Explore typical fraud signals and identify methods to evaluate their validity.

Identify lifestyle indicators and explore how to manage culture expectations.

Practice techniques through a real-life perpetrated fraud.

Explore the psychology behind elements of the fraud triangle.

Explore risks in third-party arrangements.
Speakers

Lynn A. Fountain, CPA MBA CGMA CRMA
Former Chief Audit Executive
Ms. Fountain has over 30 years of experience in the business profession, which includes public and industry accounting and over 20 years within internal and external auditing combined. She is a nationally recognized trainer and speaker and also a published author. She is a subject matter expert and specializes in Internal Audit, Sarbanes-Oxley, Enterprise Risk Management, Fraud, Governance and Compliance. Ms. Fountain has held two Chief Audit Executive positions for international companies. She currently performs consulting for companies on internal audit, risk management, internal controls, financial reporting and accounting along with performing training. She has also been instrumental in the establishment of ERM, Sarbanes-Oxley and Governance frameworks.
Moderated by Jennifer Robbins
Illumeo Webinar Manager
Jennifer is a marketing specialist and the webinar manager for Illumeo. She has been a part of more than 300 webinar presentations, supporting our expert presenters and Illumeo users alike. When she's not moderating webinars, she's creating and managing marketing content.