Live Educational Webinar
What Finance and Accounting Should Expect from HR
11:00 AM - 12:00 PM (Pacific)
1 Hour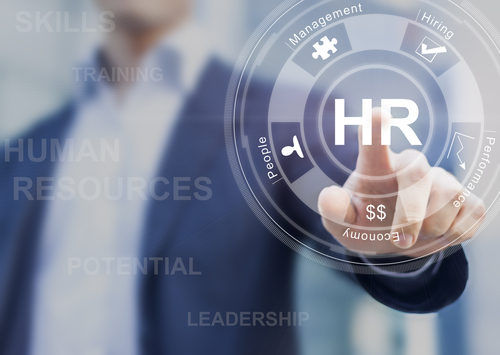 Free Live Webinar
Free CPE
Non-sponsored Events mean you never listen to a 3rd party sales pitch – it's all just great education
Expert-instructor-led learning with live Q&A
Based on a great course on Illumeo
David Vance Executive Director, Center for Talent Reporting
Finance and accounting often do not hold HR to the same standards as other departments because it is believed that HR is different and people initiatives cannot be measured or managed. However, having different standards for HR is a disservice to both HR and the company, resulting in less return from HR expenditures. HR professionals are quite capable of playing by the same rules as their colleagues in other departments and can deliver tremendous business value, but finance and accounting professionals need to have a realistic sense of what may be expected.
This webinar explores five expectations that finance and accounting professionals should have for HR. These expectations are met today in some companies but not in many others. The first is, that as a support function, HR needs to align some of its initiatives to the key business goals of the organization and directly contribute to achieving those goals. Second, HR should be expected to create business cases for their major planned expenditures, just as other departments would. Third, HR should be expected to create a business plan for the coming year which would contain specific, measurable goals for which HR will be accountable. Fourth, HR should be expected to execute the business plan with discipline and deliver the planned results. Fifth, HR should be expected to be accountable for achieving their planned results.
None of this sounds revolutionary but many HR functions do not meet all of these expectations today. Consequently, the potential for improvement is tremendous if all three parties work together, but finance and accounting first must know what may be reasonably expected from HR, which is the goal of this webinar.
You can
preview this course on our site.
Learning Objectives
After attending this event you will be able to:

Discover what can reasonably be expected from HR in terms of alignment, business case and business plan creation, disciplined execution, and accountability

Explore the reasons why these expectations are not always met

Identify steps to help HR meet these expectations
Speakers
David Vance
Executive Director, Center for Talent Reporting
David is the Executive Director of the Center for Talent Reporting which is a nonprofit organization dedicated to the creation/implementation of best practices for human capital measurement, reporting, and management.

Moderated by Jennifer Robbins
Illumeo Webinar Manager
Jennifer is a marketing specialist and the webinar manager for Illumeo. She has been a part of more than 200 webinar presentations, supporting our expert presenters and Illumeo users alike. When she's not moderating webinars, she's creating and managing marketing content.