Live Educational Webinar
Wage and Hour Law Compliance
11:00 AM - 12:00 PM (Pacific)
1 Hour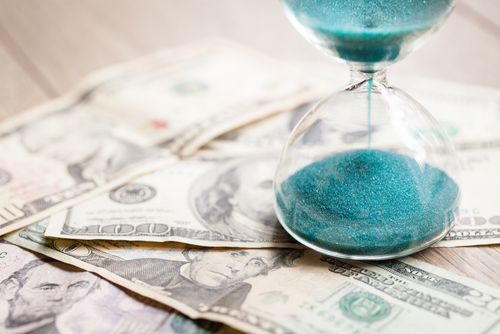 Free Live Webinar
Free CPE
Non-sponsored Events mean you never listen to a 3rd party sales pitch – it's all just great education
Expert-instructor-led learning with live Q&A
Based on a great course on Illumeo
Vicki M. Lambert, CPP President and Academic Director, The Payroll Advisor™
The Department of Labor takes their investigations of Wage and Hour violations seriously…very seriously! From FY2009 to FY2015 agency-initiated investigations have increased 21%. They don't often come away empty handed either. In FY2015 alone, 79% of those agency-initiated cases resulted in costly violations in excess of $246 million!
Additionally, civil lawsuits for Wage and Hour violations are always a threat to business. Violations of Wage and Hour laws have generated astronomical financial judgments against employers. Penalties have been so severe that they have shaken the financial foundations of some of the world's most successful companies.
By knowing and understanding Wage and Hour requirements, you can help protect your company from what could be a major financial calamity. This includes not only how to do the basic math of calculating overtime but what hours must be paid for, what to do when state and federal law differ, and what exactly is a workweek. This seminar focuses on how to comply with Federal and State wage and hour requirements as well as some local regulations that have been instituted recently.
You can
preview this course on our site.
Learning Objectives
After attending this event you will be able to:

Understand federal and applicable state wage and hour law as it pertains to payroll preparation and understand the proper calculation of overtime pay

Understand the terminology used by the FLSA as it pertains to calculating overtime and hours worked

Understand what is considered hours worked

Understand the requirements for paying employees including pay frequencies permitted and methods allowed under state laws

Understand what must be included on a paystub
Speakers
Vicki M. Lambert, CPP
President and Academic Director, The Payroll Advisor™
Vicki M. Lambert, CPP, is President and Academic Director of The Payroll Advisor™, a firm specializing in payroll education and training. The company's website www.thepayrolladvisor.com offers a payroll news service which keeps payroll professionals up-to-date on the latest rules and regulations. With over 35 years of hands-on experience in all facets of payroll functions as well as over 20 years as a trainer and author, Ms. Lambert has become the most sought-after and respected voice in the practice and management of payroll issues. She has conducted open market training seminars on payroll issues across the United States that have been attended by executives and professionals from some of the most prestigious firms in business today. A pioneer in electronic and online education, Ms. Lambert produces and presents payroll related audio seminars, webinars and webcasts for clients, APA chapters and business groups throughout the country. Ms. Lambert is an adjunct faculty member at Brandman University in Southern California and is the creator of and instructor for their Practical Payroll Online program, which is approved for recertification hours by the APA. She is also the Program Developer, Subject Matter Expert (SME), and Facilitator for the Certificate in Payroll Practice and Management Program offered by Cengage Learning / Ed2Go through hundreds of colleges and universities across the country.

Moderated by Jennifer Robbins
Illumeo Webinar Manager
Jennifer is a marketing specialist and the webinar manager for Illumeo. She has been a part of more than 200 webinar presentations, supporting our expert presenters and Illumeo users alike. When she's not moderating webinars, she's creating and managing marketing content.