Live Educational Webinar
Using the ADDIE Model to Create Harassment Prevention Training That Actually Prevents Harassment
11:00 AM - 12:00 PM (Pacific)
1 Hour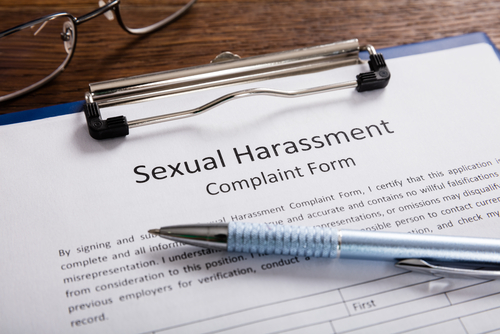 Free Live Webinar
Free CPE
Non-sponsored Events mean you never listen to a 3rd party sales pitch – it's all just great education
Expert-instructor-led learning with live Q&A
Based on a great course on Illumeo
Catherine Mattice President, Civility Partners
#MeToo makes it clear harassment prevention training does not actually prevent harassment - and that's because it's too focused on compliance and corrective action, rather than actually preventing harassment. Enter trusty ol' ADDIE, that suggests we first analyze the behavior we want, and then develop training around that. Take a step back from the training you're doing, and learn how to develop and deliver training that actually prevents harassment.
Learning Objectives
After attending this event you will be able to:

Evaluate your current harassment prevention training against behaviors needed to prevent harassment, such as respect and assertiveness

Use the ADDIE Model to design and deliver training that teaches the behaviors you do want from employees, rather than those you don't

Use the ADDIE Model to design and deliver training that solidifies a "see something, say something culture"

Implement additional pieces that must be in place to support accountability for the training, such as a healthy workplace policy and coaching for those crossing the line
Speakers
Catherine Mattice
President, Civility Partners
Catherine M. Mattice, MA, SPHR, SHRM-SCP is the President of consulting and training firm, Civility Partners, and has been successfully providing programs in building positive workplaces since 2007. She has published in a variety of trade magazines and has appeared several times on national affiliates of FOX, NBC, and ABC as an expert, as well as in USA Today, Inc Magazine, Huffington Post, Entrepreneur Magazine, and more. Catherine is the past-President of the American Society of Training & Development (ASTD), San Diego Chapter, and an adjunct at the National University and Southwestern College. In his book foreword, Ken Blanchard called her book, "BACK OFF! Your Kick-Ass Guide to Ending Bullying at Work," as the most comprehensive and valuable handbook on the topic. Her clients include Fortune 500's, the Navy and Marine Corps, hospitals, universities, government agencies, nonprofits and small businesses.

Moderated by Jennifer Robbins
Webinar Manager
Jennifer is a marketing specialist and the webinar manager for Illumeo. She has been a part of more than 300 webinar presentations, supporting our expert presenters and Illumeo users alike. When she's not moderating webinars, she's creating and managing marketing content.