Live Educational Webinar
Strengthening Your Communication Skills: How to Use Your Communication to Improve Performance
11:00 AM - 12:00 PM (Pacific)
1 Hour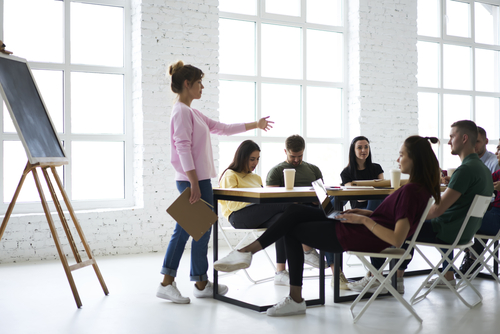 Free Live Webinar
Free CPE
Non-sponsored Events mean you never listen to a 3rd party sales pitch – it's all just great education
Expert-instructor-led learning with live Q&A
Based on a great course on Illumeo
John Sanchez FP&A Consultant, The FPA Group
From academic studies to Harvard Business Review surveys, communication skills are consistently cited as the most important determinants of business success. Employers, CFOs and boards of directors all say that good communication skills are more important than intelligence, technical skills and capacity for hard work, and as you advance in your career these skills are an even bigger determinant of success.

This webinar provides participants with skills that allow them to recognize the importance of communication skills and take theirs to the next level. We start by learning some effective listening skills. We then focus on techniques to help you understand your audience so you can tailor your messages for greater engagement and maximum impact. This is increasingly important in the current business environment which is more multi-cultural than ever before and requires interfacing with people at different levels of experience and seniority within the organization. So, next we discuss multi-cultural communication issues and provide some strategies for dealing with them effectively.

This webinar provides a great foundation for anyone interested in communicating more effectively, whether early in their career or a senior executive.
Learning Objectives
After attending this event you will be able to:

Describe the importance of communication skills

Explain how to gain an understanding of your audience and their needs,

Describe effective listening techniques, and

Assess and effectively deal with the impact of cultural differences
Speakers
John Sanchez
FP&A Consultant, The FPA Group
John has over 20 years of experience in communication skills training, accounting and finance. He earned his Bachelor of Science degree in Accounting at The Florida State University and then started his career at Kenneth Leventhal & Co. (a top ten CPA firm that was acquired by E&Y in 1995). At Kenneth Leventhal & Co., John worked on audit, tax and consulting engagements.

Moderated by Jennifer Robbins
Illumeo Webinar Manager
Jennifer is a marketing specialist and the webinar manager for Illumeo. She has been a part of more than 200 webinar presentations, supporting our expert presenters and Illumeo users alike. When she's not moderating webinars, she's creating and managing marketing content.