Live Educational Webinar
Regression and Statistics for Business with Excel
12:00 PM - 01:00 PM (Pacific)
1 Hour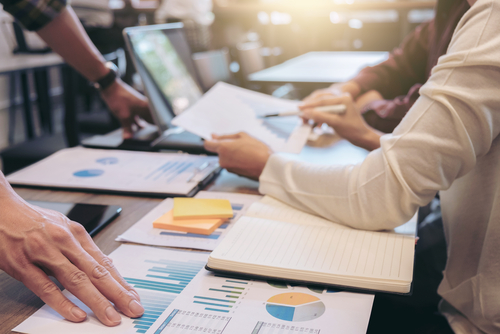 Free Live Webinar
Free CPE
Non-sponsored Events mean you never listen to a 3rd party sales pitch – it's all just great education
Expert-instructor-led learning with live Q&A
Based on a great course on Illumeo
Michael McDonald, Ph.D. President, Morning Investments
Michael McDonald explains how to run regressions in Excel and make forecasts based on them. Unlike traditional webinars where it can be hard to try out techniques as the instructor is teaching, this session will have purposeful breaks for you to try out techniques on your own.
Topics to be covered include:
How to gather business data from online sources at no cost
How to combine datasets into an easy to use format
How to run regressions based on the data
How to interpret the regressions
How to form forecasts based on regressions
How to determine the margin of error around any regression forecast
How to run scenario analysis and produce output statistics that indicate how confident users of a regression forecast should be
Learning Objectives
After attending this event you will be able to:

Gather business data from online sources at no cost.

Combine datasets into an easy to use format.

Interpret the regressions.

Form forecasts based on regressions.

Determine the margin of error around any regression forecast.
Speakers

Michael McDonald, Ph.D.
President, Morning Investments
Michael is a finance professor at Fairfield University in Connecticut and is an associate with TRI Corporation, a training firm focused on cross functional and financial training doing work for Fortune 500 firms. He holds a PhD in finance from the University of Tennessee and his work has been quoted in the Wall Street Journal, CNN, Nasdaq.com, Bloomberg, Reuters, and many other outlets. Michael is the President of Morning Investments, a consulting firm headquartered in Connecticut. He consults extensively with organizations ranging form Fortune 500 companies and government agencies to start-up businesses on matters related to finance and investments. Michael has served also as an expert witness on finance related matters in legal disputes, and is an arbitrator with the Financial Industry National Regulatory Authority (FINRA).

Moderated by Jennifer Robbins
Illumeo Webinar Manager
Jennifer is a marketing specialist and the webinar manager for Illumeo. She has been a part of more than 200 webinar presentations, supporting our expert presenters and Illumeo users alike. When she's not moderating webinars, she's creating and managing marketing content.