Live Educational Webinar
Reducing Retention Tension: Creating Lasting Change in Staff Engagement and Retention through Leadership
11:00 AM - 12:00 PM (Pacific)
1 Hour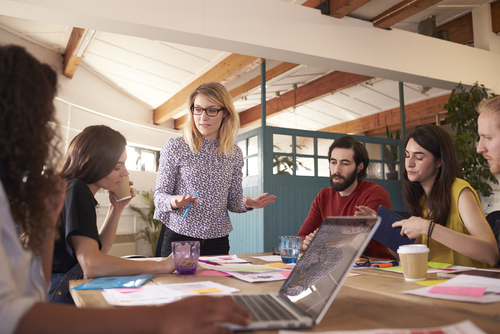 Free Live Webinar
Free CPE
Non-sponsored Events mean you never listen to a 3rd party sales pitch – it's all just great education
Expert-instructor-led learning with live Q&A
Based on a great course on Illumeo
Erin Daiber Founder, Erin Daiber Coaching and Consulting
Having trouble retaining your team or keeping team members engaged? Disengaged employees and turnover costs companies millions of dollars annually.

In this webinar, we'll take the mystery out of employee engagement and help you discover ways to reduce turnover and improve engagement in your team.

Through the lens of leadership, you'll learn who you need to be & what you need to do as a leader to create this change in your team or organization, including how to prevent burnout in you & your team.
Learning Objectives
After attending this event you will be able to:

Recognize the factors that contribute to employee dis-engagement and burnout

Discover what you can do (and who you need to be) as a leader to reduce turnover

Explore the employee engagement cycle and identify ways to intervene at different stages of the cycle to improve engagement

Identify where your organization can improve employee engagement and begin to create a plan to retain top employees
Speakers

Erin Daiber
Founder, Erin Daiber Coaching and Consulting
Erin is passionate about bringing coaching and intentional leadership to the business world. Her full time coaching practice focuses on supporting emerging leaders to win in their professional and personal lives, improve productivity, and to live with a sense of purpose and fulfillment. Her commitment is to bring coaching to organizations of all sizes. She sees coaching as a way to bring authentic and transparent leadership at all levels, and to create connection, team and a united front in pursuit of the organization's mission.

Moderated by Jennifer Robbins
Illumeo Webinar Manager
Jennifer is a marketing specialist and the webinar manager for Illumeo. She has been a part of more than 200 webinar presentations, supporting our expert presenters and Illumeo users alike. When she's not moderating webinars, she's creating and managing marketing content.