Live Educational Webinar
Q&A: Mastering the Unpredictable
11:00 AM - 12:00 PM (Pacific)
1 Hour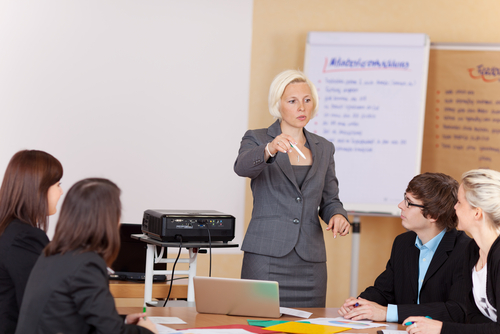 Free Live Webinar
Free CPE
Non-sponsored Events mean you never listen to a 3rd party sales pitch – it's all just great education
Expert-instructor-led learning with live Q&A
Based on a great course on Illumeo
Nathan Gold Chief Coach, The Demo Coach
This webinar teaches you how to answer questions in sales and other corporate functions more effectively, especially the most difficult ones and those for which you don't have ready answers at hand. You learn several techniques to make Q&A sessions more memorable (in a good way) and to build effectively on the strength and credibility established during your presentation.
You also learn how to practice presenting skillful and compelling answers to the toughest questions you might face.
You can
preview this course on our site.
Learning Objectives
After attending this event you will be able to:

Explore how to maintain control when responding to questions.

Identify ways to handle interrupters, grandstanders, and rabbit holes.

Discover how to deal with general statements and objections.

Recognize the missing link in most answers.
Speakers

Nathan Gold
Chief Coach, The Demo Coach
Nathan Gold, also known as The Demo Coach, hails from the San Francisco where he spends his days coaching people around the world on how to prepare for high-stakes presentations through workshops, keynotes, and 1:1 sessions both in person and online. Gold has personally delivered over 15,000 presentations and 12,000+ hours of professional coaching and training. He has worked with over 150,000 people in all types of companies on designing, scripting and delivering more compelling and memorable presentations. He is an Industry Fellow at the UC Berkeley Center for Entrepreneurship & Technology, a guest lecturer and pitch coach at Wharton Entrepreneurship, is featured on Kauffman Founders School and Gold is a published author.

Moderated by Jennifer Robbins
Illumeo Webinar Manager
Jennifer is a marketing specialist and the webinar manager for Illumeo. She has been a part of more than 200 webinar presentations, supporting our expert presenters and Illumeo users alike. When she's not moderating webinars, she's creating and managing marketing content.