Live Educational Webinar
Q2 GAAP/FASB/SEC Accounting Update and Outlook
11:00 AM - 12:00 PM (Pacific)
1 Hour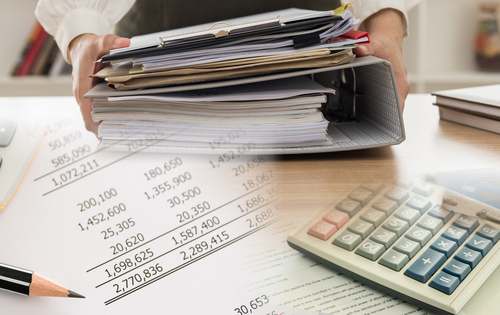 Free Live Webinar
Free CPE
Non-sponsored Events mean you never listen to a 3rd party sales pitch – it's all just great education
Expert-instructor-led learning with live Q&A
Based on a great course on Illumeo
Lynn A. Fountain, CPA MBA CGMA CRMA Former Chief Audit Executive
Each year accountants and auditors must adjust to and implement numerous updates to accounting standards and requirements that are outlined by various bodies including the AICPA, FASB, COSO, PCAOB, SEC and others

This update will provide an overview of the most significant pronouncements, standards and advisories that have resulted from actions of these bodies. We will take a look at the most significant issues that may impact the auditing profession in Q3 of 2019 as well as trending areas important to the accounting profession.
Learning Objectives
After attending this event you will be able to:

Explore most significant FASB accounting updates effective for Q3 of 2019

Identify PCAOB standard setting update, research update and advisory update

Explore topics of current interest at the SEC

Highlight current focuses and initiatives of the AICPA
Speakers

Lynn A. Fountain, CPA MBA CGMA CRMA
Former Chief Audit Executive
Ms. Fountain has over 30 years of experience in the business profession, which includes public and industry accounting and over 20 years within internal and external auditing combined. She is a nationally recognized trainer and speaker and also a published author. She is a subject matter expert and specializes in Internal Audit, Sarbanes-Oxley, Enterprise Risk Management, Fraud, Governance and Compliance. Ms. Fountain has held two Chief Audit Executive positions for international companies. She currently performs consulting for companies on internal audit, risk management, internal controls, financial reporting and accounting along with performing training. She has also been instrumental in the establishment of ERM, Sarbanes-Oxley and Governance frameworks.

Moderated by Jennifer Robbins
Illumeo Webinar Manager
Jennifer is a marketing specialist and the webinar manager for Illumeo. She has been a part of more than 300 webinar presentations, supporting our expert presenters and Illumeo users alike. When she's not moderating webinars, she's creating and managing marketing content.