Live Educational Webinar
Prospecting Using LinkedIn
11:00 AM - 12:00 PM (Pacific)
1 Hour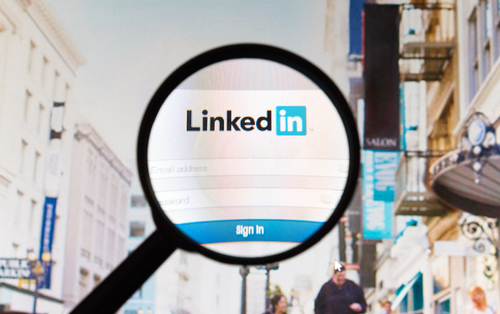 Free Live Webinar
Free CPE
Non-sponsored Events mean you never listen to a 3rd party sales pitch – it's all just great education
Expert-instructor-led learning with live Q&A
Based on a great course on Illumeo
Teddy Burriss LinkedIn Trainer & Coach, Burriss Consulting
Prospecting includes research. LinkedIn is a powerful research tool. During this webinar, we will look into the following areas of Prospecting using LinkedIn:
Developing a Prospecting List
Performing LinkedIn Search to find the right contacts
Getting Introduced to the right contact
Bumping into the right contact on social media
Sending purposeful invites to connect
Engaging immediately to start a conversation
This webinar will be delivered live from the LinkedIn application within a web browser.
Learning Objectives
After attending this event you will be able to:

Discover the importance of prospecting from a targeted list.

Explore the functionality and power of the LinkedIn Search tools.

Discover the value of asking for introductions.

Recognize the potential of engaging with your target audience before connecting.

Become familiar with purposeful invite messaging.
Speakers
Teddy Burriss
LinkedIn Trainer & Coach, Burriss Consulting
Teddy is a LinkedIn Consultant, Coach, Trainer and Public Speaker. As an accomplished author, public speaker, social media engager and blogger, he mastered and now shares the best practices and principles of using Social Media for Life, Business and Career. He discovered the power of LinkedIn in 2005 during a previous career as a business developer. As he built out my LinkedIn Profile and searching for prospects on LinkedIn, he learned having a well built Profile and growing a diverse and relevant network were powerful ways of uncovering new business opportunities. Once he began sharing and engaging on content relevant to his business goals LinkedIn became an integral part of his business development stratagy. His pipeline and book of business began to grow significantly. Today, he loves sharing the message and best practices of using LinkedIn as a Business Tool through his seminars, 1:1 coaching, workshops, YouTube Channel, blog and keynote speeches.

Moderated by Jennifer Robbins
Illumeo Webinar Manager
Jennifer is a marketing specialist and the webinar manager for Illumeo. She has been a part of more than 300 webinar presentations, supporting our expert presenters and Illumeo users alike. When she's not moderating webinars, she's creating and managing marketing content.