Live Educational Webinar
Preventing Harassment, Discrimination and Bullying in the Workplace
11:00 AM - 12:00 PM (Pacific)
1 Hour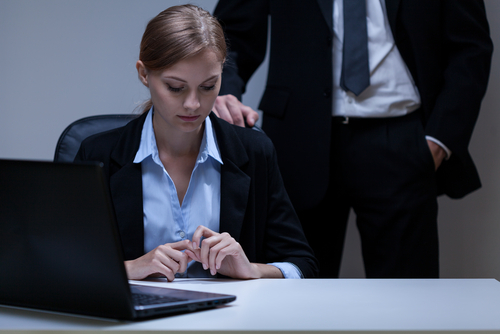 Free Live Webinar
Free CPE
Non-sponsored Events mean you never listen to a 3rd party sales pitch – it's all just great education
Expert-instructor-led learning with live Q&A
Based on a great course on Illumeo
ArLyne Diamond Owner-President, Diamond Associates
Every day we are learning about more harassing, bullying and abuse behavior on the part of people who have been in positions of power over their victims. Victims all over the country – indeed all over the world are yelling "#Metoo" and Not anymore.

This dynamic movement has opened the door for many other women, men and children to come forward to share their stories of abuse. That's the plus side.

The flip side is that almost any untoward behavior can be interpreted as harassment and abuse behavior. Professional careers can be lost due to accusations alone.

We need context. We need perspective. We need a legal perspective. Complaints of tacky and inappropriate words should not rise to the level of demands for sexual favors, or actual sexual abuse. We need to look at context. We need to separate mildly offensive behavior from criminal behavior.

This webinar is designed to go beyond the basic training to prevent harassment offered through Illumeo and elsewhere. It will talk about some touchy and probably not exactly politically correct ideas in a desire to provide a full understanding of what is happening today and what can be – and should be – prevented in the future.
Learning Objectives
After attending this event you will be able to:

Recognize the different types of harassment and abuse.

Discover the context into which some of these behaviors occurred in the past.

Identify strategies for preventing being accused of harassment or abuse in the future.

Explore new ways of interacting with each other in the workplace – as well as in work-related social activities.
Speakers
ArLyne Diamond
Owner-President, Diamond Associates
ArLyne Diamond, Ph.D. is an internationally recognized Leadership, Management, Professional Development and O-D consultant specializing in people and processes in the workplace. Multifaceted, Dr. Diamond has extensive experience in a wide range of disciplines (business, education, management, marketing, business ownership, psychology – and some economics and law as well.) This enables her to see things from a variety of angles and to cleave to the essence of a problem quickly, offering her clients creative and practical solutions. As the President and Founder of her consulting firm, Diamond Associates, which was established in 1981, Dr. Diamond's clients range from boards of directors and upper management to support staff in many industries, both public and private. This includes small business and professional practices, corporations, associations, service/charity organizations and government agencies (including police and fire.) She works with individuals, teams and large groups. Dr. Diamond trains Boards of Directors and teaches several courses to board members and those striving for board appointments.

Moderated by Jennifer Robbins
Illumeo Webinar Manager
Jennifer is a marketing specialist and the webinar manager for Illumeo. She has been a part of more than 200 webinar presentations, supporting our expert presenters and Illumeo users alike. When she's not moderating webinars, she's creating and managing marketing content.