Live Educational Webinar
Niche Marketing for Your Accounting Practice: Turbocharge Your Firm Specialty with Benchmarking
11:00 AM - 12:00 PM (Pacific)
1 Hour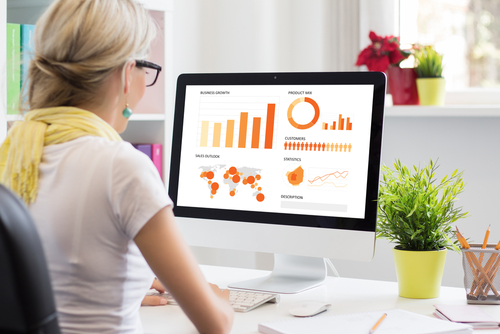 Free Live Webinar
Free CPE
Non-sponsored Events mean you never listen to a 3rd party sales pitch – it's all just great education
Expert-instructor-led learning with live Q&A
Based on a great course on Illumeo
Andrew D. Schwartz CPA Partner, Schwartz & Schwartz PC
In a profession where many CPAs and accountants operate as generalists, specializing within a niche can provide a huge competitive advantage. Many firms have realized that the more focused their practices become, the more their practices grow. Plus, clients and prospects will travel further, wait longer, and also pay higher fees to work with a specialist.
In this webinar, Andrew Schwartz CPA will share how he generates meaningful industry specific benchmarking information to help clients and prospects within his niche better understand how their businesses are doing. Many webinar attendees will leave the session with a new excitement to commit to a niche and will realize how easy it is to turbocharge their specialty by benchmarking.
You can
preview this course on our site.
Learning Objectives
After attending this event you will be able to:

Recognize how specializing within a niche is preferable in today's competitive business environment

Discover easy and efficient ways to benchmark

Identify four categories of benchmarking data

Learn from real-life benchmarking examples created by Andrew for his niche client base
Speakers
Andrew D. Schwartz
CPA Partner, Schwartz & Schwartz PC
Andrew D. Schwartz, C.P.A., is founder and managing partner of Schwartz & Schwartz, PC, in Woburn, MA. Since 1993, Andrew has provided tax, practice management, and basic financial planning services to healthcare professionals and their practices. Andrew is also the founder of The MDTAXES Network, a national association of CPAs that specialize in the healthcare profession. Andrew is a frequent speaker at national and area conferences (including the Yankee Dental Congress and the 2012 National Audiology Conference), medical and dental schools, and community events. He was a regular contributor to QuantiaMD's website for medical professionals as their "Ask the Expert" columnist for tax and financial advice. Andrew is the author of many tax and basic financial planning articles on a variety of issues that impact healthcare professionals. He is frequently interviewed as a tax advisor on current topics in national media, such as ABCNews.com, Washington Post and Wall Street Journal, and local media, such as Greater Boston Radio 92.9 and Boston.com.
Moderated by Jennifer Robbins
Illumeo Webinar Manager
Jennifer is a marketing specialist and the webinar manager for Illumeo. She has been a part of more than 300 webinar presentations, supporting our expert presenters and Illumeo users alike. When she's not moderating webinars, she's creating and managing marketing content.