Live Educational Webinar
Investigating a Complaint of Inappropriate Behavior in The Workplace
11:00 AM - 12:00 PM (Pacific)
1 Hour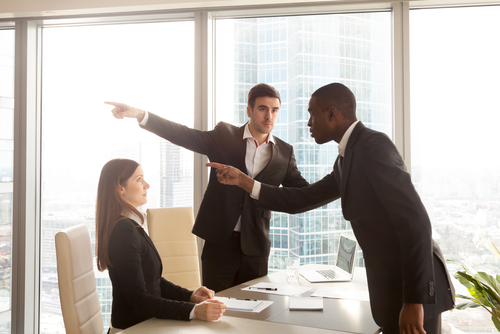 Free Live Webinar
Free CPE
Non-sponsored Events mean you never listen to a 3rd party sales pitch – it's all just great education
Expert-instructor-led learning with live Q&A
Based on a great course on Illumeo
ArLyne Diamond Owner-President, Diamond Associates
Newspapers have recently reported many stories of complaints of sexual harassment being either poorly or entirely un-investigated. This neglect, if true, led to additional behaviors and reports by alleged victims of these accusations. If they just exist as rumors and are, in fact, untrue, the reputation of the person (or persons) being accused is destroyed almost as badly as it would have been if there had been an investigation and this person was found guilty. And in either case, the victims (alleged or in fact) received no justice. No matter what, it is important to take any complaint seriously – and to make sure there is a neutral, comprehensive and fair investigation conducted.

This webinar starts off by offering two examples of accusations being brushed off by management – and the ensuing results. Next, we do a very brief review of the laws pertaining to harassment and discrimination. After this, the focus is on how to conduct a neutral, comprehensive, and fair investigation into allegations of sexual misconduct in a corporate setting, along with additional case studies.


Learning Objectives
After attending this event you will be able to:

Identify when it is appropriate to assign tasks by sex

Explore the laws pertaining to harassment and discrimination

Explore methods for reporting inappropriate activity

Explore how to conduct a neutral, comprehensive, and fair investigation into allegations of sexual misconduct in a corporate setting

Mitigate risk management and workforce issues with proper investigative process
Speakers
ArLyne Diamond
Owner-President, Diamond Associates
ArLyne Diamond, Ph.D. is an internationally recognized Leadership, Management, Professional Development and O-D consultant specializing in people and processes in the workplace. Multifaceted, Dr. Diamond has extensive experience in a wide range of disciplines (business, education, management, marketing, business ownership, psychology – and some economics and law as well.) This enables her to see things from a variety of angles and to cleave to the essence of a problem quickly, offering her clients creative and practical solutions. As the President and Founder of her consulting firm, Diamond Associates, which was established in 1981, Dr. Diamond's clients range from boards of directors and upper management to support staff in many industries, both public and private. This includes small business and professional practices, corporations, associations, service/charity organizations and government agencies (including police and fire.) She works with individuals, teams and large groups. Dr. Diamond trains Boards of Directors and teaches several courses to board members and those striving for board appointments.

Moderated by Jennifer Robbins
Illumeo Webinar Manager
Jennifer is a marketing specialist and the webinar manager for Illumeo. She has been a part of more than 200 webinar presentations, supporting our expert presenters and Illumeo users alike. When she's not moderating webinars, she's creating and managing marketing content.