Live Educational Webinar
11:00 AM - 12:00 PM (Pacific)
1 Hour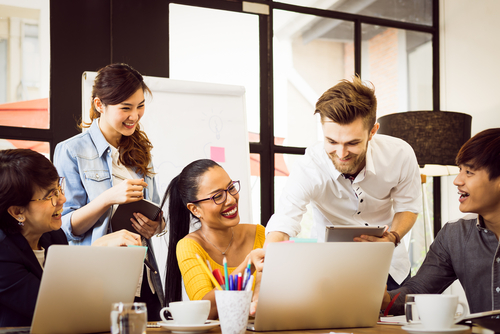 Free Live Webinar
Free CPE
Non-sponsored Events mean you never listen to a 3rd party sales pitch – it's all just great education
Expert-instructor-led learning with live Q&A
Based on a great course on Illumeo
Carrie Foster Chartered FCIPD, Organization Development Practitioner
In this webinar we will discuss how Strategic HR is focused on the people dynamic and how the uniqueness of people is the key driver of organizational performance and competitive advantage.

We will start with a brief overview of how Artificial intelligence (AI) can really be seen as a major opportunity for people in the workplace because our human-ness will become even more important.

This leads to a conversation about how people are the key driver or organizational performance and how the Human Advantage is literally the difference between thinking inside the box (AI) and releasing people to think outside the box (HR).

Then we will explore the predictions of unemployment leading from the 'rise of the robot' from the perspective of previous industrial revolutions. This course will serve to examine how in the future it will be effective Strategic HR practices that will enable your organization to access and maximize the human advantage.


Learning Objectives
After attending this event you will be able to:

Describe why people are the key driver of organizational performance

Explain why the 'rise of the robot' will compliment not replace the human workforce

Describe a strategy for embracing technology and human-ness
Speakers
Carrie Foster
Chartered FCIPD, Organization Development Practitioner
Carrie Foster specializes in the facilitation of coaching, people management and Organization Development interventions that deliver added value and a measurable ROI to bottom line performance. She is dedicated to enabling people to have the courage to overcome obstacles to perform in order to deliver the organization's purpose and strategy.

As a proven commercial Organization Development practitioner, Executive Coach, practicing academic and published author with a successful commercial career covering FMCG, Industrial, Manufacturing and Professional Services, she has a track record of providing OD and coaching programs across UK, Europe, Russia and the Middle East that have met both the individual and business needs.

Moderated by Jennifer Robbins
Illumeo Webinar Manager
Jennifer is a marketing specialist and the webinar manager for Illumeo. She has been a part of more than 300 webinar presentations, supporting our expert presenters and Illumeo users alike. When she's not moderating webinars, she's creating and managing marketing content.