Live Educational Webinar
How to Captivate An Audience in Less Than 30 Seconds
11:00 AM - 12:00 PM (Pacific)
1 Hour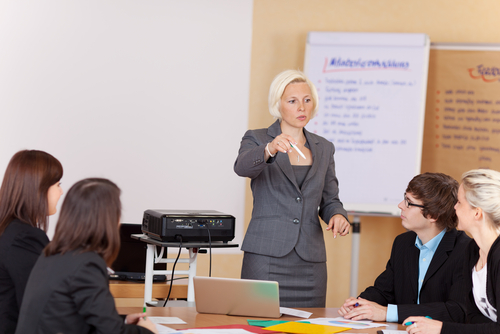 Free Live Webinar
Free CPE
Non-sponsored Events mean you never listen to a 3rd party sales pitch – it's all just great education
Expert-instructor-led learning with live Q&A
Based on a great course on Illumeo
Nathan Gold Chief Coach, The Demo Coach
What every presentation is usually missing is a powerful and memorable opening 30 seconds. This course gives you 9 tools you can immediately use the next time you need to captivate an audience.
This webinar teaches you how to engage and captivate any audience anywhere in the world, whether it be 1 or 1,000 people. You learn how to design and implement your own specific and unique approach that will compel people to ask for more information. Using the Red Box Method, you learn about 9 tools you can begin using immediately for your next presentation. You learn how to captivate any audience, anywhere, anytime.
You can
preview this course on our site.
Learning Objectives
After attending this event you will be able to:

Explore how to make your presentation openings more compelling

Discover what it takes to prepare for a high-stakes presentation

Explore how to never sound the S.A.M.E. as any other presenter ever again

Explore how to use a Value Proposition Matrix to demonstrate value

Explore how to create and convey deep and memorable meaning
Speakers

Nathan Gold
Chief Coach, The Demo Coach
Nathan Gold, also known as The Demo Coach, hails from the San Francisco where he spends his days coaching people around the world on how to prepare for high-stakes presentations through workshops, keynotes, and 1:1 sessions both in person and online. Gold has personally delivered over 15,000 presentations and 12,000+ hours of professional coaching and training. He has worked with over 150,000 people in all types of companies on designing, scripting and delivering more compelling and memorable presentations. He is an Industry Fellow at the UC Berkeley Center for Entrepreneurship & Technology, a guest lecturer and pitch coach at Wharton Entrepreneurship, is featured on Kauffman Founders School and Gold is a published author.

Moderated by Jennifer Robbins
Illumeo Webinar Manager
Jennifer is a marketing specialist and the webinar manager for Illumeo. She has been a part of more than 200 webinar presentations, supporting our expert presenters and Illumeo users alike. When she's not moderating webinars, she's creating and managing marketing content.