Live Educational Webinar
How to Build Instant Credibility into a Powerful Reason to do Business with You
11:00 AM - 12:00 PM (Pacific)
1 Hour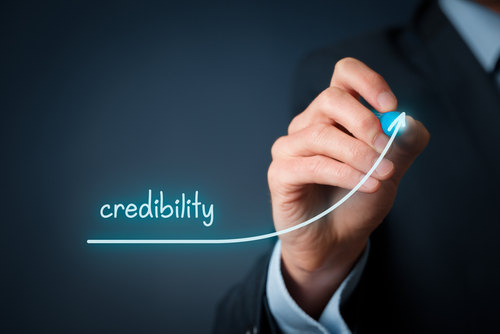 Free Live Webinar
Free CPE
Non-sponsored Events mean you never listen to a 3rd party sales pitch – it's all just great education
Expert-instructor-led learning with live Q&A
Based on a great course on Illumeo
Stepp Sydnor CEO, www.steppsydnor.com
Imagine you are meeting with a top-level decision-maker for the first time. You introduce yourself and at first, they seem engaged and interested. However, after 5 minutes you can tell they are not connecting with you. Or maybe you are making a presentation to a group or a possible prospect. You're talking about you, your company and your services but you can tell nobody is listening.

You are not sure what to do. All you have are free logo coffee cups and pens to give away afterward. Maybe that will get someone's attention and interest. Validating yourself as a person early in any meeting or presentation is critical to gaining credibility that you are an important person to meet with. In this webinar, you will learn the single most powerful technique that instantly gets your audience's attention and interest.
Learning Objectives
After attending this event you will be able to:

Understand the importance or verbal success stories

Discover the difference between bragging and 3rd party validation

Gain insight to the 3 key parts of an effective story

Learn how to uncover and develop 3rd party success stories

Gain a competitive edge by using stories to get more clients
Speakers
Stepp Sydnor
CEO, www.steppsydnor.com
Stepp Stevens Sydnor is a trusted sales and business leadership expert. Stepp is an advisor, author and crowd-pleasing speaker. Over the past sixteen years, Stepps training solutions has helped companies stay ahead of their competition by re-thinking, measuring and improving their personal best. Highly engaging, Stepp's interactive presentations help participants change their belief systems to reach higher sales and leadership goals in white-hot competitive markets.

Moderated by Jennifer Robbins
Illumeo Webinar Manager
Jennifer is a marketing specialist and the webinar manager for Illumeo. She has been a part of more than 300 webinar presentations, supporting our expert presenters and Illumeo users alike. When she's not moderating webinars, she's creating and managing marketing content.