Live Interactive Webinar
"HANDS-ON" WEBINAR: Automating Financial Statements
12:00 PM - 02:00 PM (Pacific)
2 Hours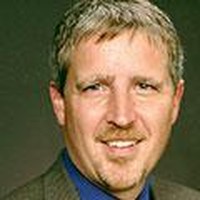 Free Live Webinar
Free CPE
Non-sponsored Events mean you never listen to a 3rd party sales pitch – it's all just great education
Expert-instructor-led learning with live Q&A
Based on a great course on Illumeo
David Ringstrom President and CPA, Accounting Advisors Inc

In this innovative two-hour session Excel expert David Ringstrom, CPA, brings a new approach to learning how to automate financial statements using Microsoft Excel. Unlike traditional webinars where you listen passively, this session has purposeful work sessions with full, live Q&A for you to try out techniques following along with David.
Interactive Webinar with live learning and hands-on practice
Guided learning
Ask questions and immediately get answers from the Instructor
Understanding is built step-by-step
Walk-throughs, repetition, and exercises are used
Real-world examples and careful explanations
Documents and material provided before the session
Your webinar is recorded and available anytime for you to review and practice
Finance and accounting professionals frequently build separate reporting worksheets for each month of the year, which make consolidated reporting difficult and can be cumbersome to revise. David shows you, step-by-step, how to start with raw financial data and create dynamic accounting reports for any month of the year on a single report worksheet.
In addition, David explains how to use Excel functions, including VLOOKUP, OFFSET, and SUM, to quickly create accounting reports that can toggle to any reporting period with only two mouse clicks. You'll also see how to create consolidated or departmental financial statements from the same worksheet.
Throughout this event, every technique is carefully explained and demonstrated, first, on a PowerPoint slide with numbered steps, providing context, and then in Excel, at a 'follow-along' pace as you do the steps at the same time.
Interacting with the instructor is encouraged and one-on-one attention is given, just as in a live training session. This is the closest you can get to 'live classroom' instruction while not having to leave your place of work.
Topics to be covered include:
Using Microsoft Query to create self-updating workbooks that automatically retrieve data.
Using Excel's VLOOKUP function based on an input provided by the user.
Creating an in-cell list by way of Excel's Data Validation feature.
Learning a simple technique that greatly improves the integrity of Excel's SUM function.
Utilizing the SUMIFS function to create consolidated or departmental financial statements from a single worksheet.
Learning Objectives
After attending this event you will be able to:

Define how to create accounting reports for any month of the year on a single worksheet.

Utilize Excel's OFFSET function to isolate monthly amounts and sum YTD amounts.

State how to export data from an accounting package to create a "set-and-forget" link to accounting data in Excel.
Speakers

David Ringstrom
President and CPA, Accounting Advisors Inc
David H. Ringstrom is a CPA and owner of Accounting Advisors, Inc., an Atlanta-based spreadsheet consulting firm that he started in 1991. David speaks at conferences on Excel and presents scores of webinars each year. He is an author and served as the technical editor for over 30 books on accounting software. Some of his freelance articles on spreadsheets have been published internationally.

Moderated by Jennifer Robbins
Illumeo Webinar Manager
Jennifer is a marketing specialist and the webinar manager for Illumeo. She has been a part of more than 200 webinar presentations, supporting our expert presenters and Illumeo users alike. When she's not moderating webinars, she's creating and managing marketing content.