Live Interactive Webinar
HANDS-ON: Build a Complete Management Reporting System in Excel in 2 Hours
12:00 PM - 02:00 PM (Pacific)
2 Hours
Interactive Webinar

A unique webinar designed to interactively teach you a skill or concept with a hands-on approach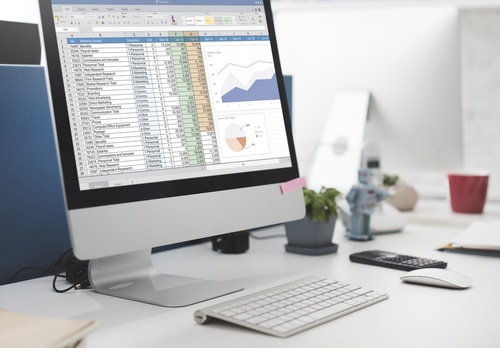 Interactive Webinar with live learning and hands-on practice
Guided learning
Ask questions and immediately get answers from the Instructor
Understanding is built step-by-step
Walk-throughs, repetition, and exercises are used
Real-world examples and careful explanations
Documents and material provided before the session
Your webinar is recorded and available anytime for you to review and practice
Randall Bolten CEO, Lucidity
No organization can function without thoughtful, effective management reporting. Not only that, well-designed, understandable management reports are a powerful tool for creating an enterprise-wide "common language." This session identifies the design principles common, regardless of what your enterprise does for a living, to all great management reporting systems. Then, using a blank Excel workbook, we'll build a complete set of reports linked to the existing general ledger and to other data files critical for effective management reporting.

In this innovative two-hour session Randall Bolten provides an essential guide for FP&A professionals implementing management reporting in small-to-medium-sized organizations, as well as a rapid-prototyping tool that will be valuable in even the largest organizations. In the process, you'll pick up some Excel tips that will benefit you in many other ways.

Unlike traditional webinars where it can be hard to try out techniques as the instructor is teaching, this session will have purposeful breaks for you to try out techniques on your own.


Learning Objectives
After attending this event you will be able to:

Identify the design principles common to all great management reporting systems

Build a complete set of reports linked to the existing general ledger and to other data files critical for effective management reporting

Pick up some Excel tips & tricks that we think you'll find useful for many other tasks
Speakers
Randall Bolten
CEO, Lucidity
An accomplished executive who has directed the financial operations of public companies and startups, and interacted with many boards of directors and investors, Randall Bolten is the author of "Painting with Numbers: Presenting Financials and Other Numbers So People Will Understand You." Passionate about the importance of presenting financial and other numerical information cogently and effectively, Bolten provides professional training to the corporate finance community to help design clear, concise and innovative reporting packages, compensation plans aligned with performance and objectives, manage equity incentive plans for maximum benefit and impact, develop innovative pricing models, handle investor relations effectively, enable effective cross-function collaboration, especially with sales, and fully understand revenue recognition, stock option accounting and other GAAP issues.

Moderated by Jennifer Robbins
Illumeo Webinar Manager
Jennifer is a marketing specialist and the webinar manager for Illumeo. She has been a part of more than 200 webinar presentations, supporting our expert presenters and Illumeo users alike. When she's not moderating webinars, she's creating and managing marketing content.