Live Interactive Webinar
12:00 PM - 02:00 PM (Pacific)
2 Hours
Interactive Webinar

A unique webinar designed to interactively teach you a skill or concept with a hands-on approach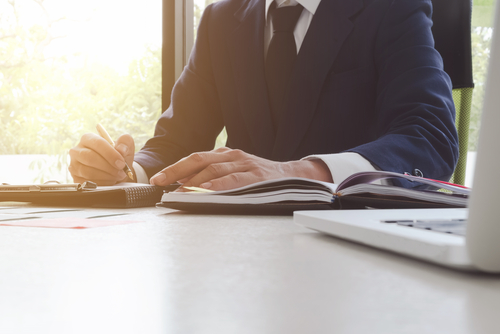 Interactive Webinar with live learning and hands-on practice
Guided learning
Ask questions and immediately get answers from the Instructor
Understanding is built step-by-step
Walk-throughs, repetition, and exercises are used
Real-world examples and careful explanations
Documents and material provided before the session
Your webinar is recorded and available anytime for you to review and practice
Blair Cook and Jennifer Nicholson CPAs and founders of Executive Finance Partners
In this innovative two-hour session, Blair Cook and Jennifer Nicholson bring a new approach to learning how to do basic accounting and bookkeeping. Unlike traditional webinars where it can be hard to try out techniques as the instructor is teaching, this session will have purposeful breaks for you to try out techniques on your own.
Accounting is the langauage of business. If you aren't fluent, you may be missing out on crucial information.
In this hands-on webinar, you will learn how to do accounting and bookkeeping. Whether you want to pursue a career in accounting or just want to understand where the numbers come from so you can be more effective at your job, this is the webinar for you!
You will start from the beginning and learn how to analyze transactions, prepare journal entries, post them, and prepare a set of financial statements. Yes, this is entirely possible to accomplish in one webinar and we will show you how step-by-step.
Learning Objectives
After attending this event you will be able to:

Analyze transactions

Prepare journal entries

Post journal entries

Prepare a set of financial statements
Speakers
Blair Cook and Jennifer Nicholson
CPAs and founders of Executive Finance Partners
Jennifer is a founding partner of Executive Finance Partners, co-host of the CPA Success podcast and an international speaker/educator. Blair is a corporate director, CFO, author, speaker, innovator, and thought leader.

Moderated by Jennifer Bryant Robbins
Illumeo Webinar Manager
Jennifer is a marketing specialist and the webinar manager for Illumeo. She has been a part of more than 200 webinar presentations, supporting our expert presenters and Illumeo users alike. When she's not moderating webinars, she's creating and managing marketing content.