Live Educational Webinar
Growth Marketing 101 - Introduction to Modern Marketing
10:00 AM - 11:00 AM (Pacific)
1 Hour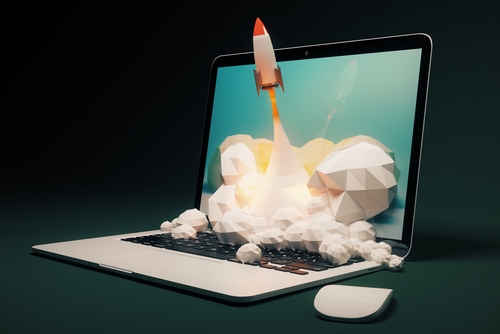 Free Live Webinar
Free CPE
Non-sponsored Events mean you never listen to a 3rd party sales pitch – it's all just great education
Expert-instructor-led learning with live Q&A
Based on a great course on Illumeo
Baxter Denney VP Growth Marketing, New Relic
This webinar is the starting place for students or professionals who are trying to improve their marketing skillset by learning all about Growth Marketing basics and how to apply them to their own organizations.
Growth Marketing is the activity, set of institutions, and processes for growing an audience, community, or customer base in a dynamic market with resource constraints. The need for growth marketers has exploded over the past several years. Born out of the concepts around Growth Hacking popularized by Sean Ellis and others, Growth Marketing has emerged as the biggest trend for both high-growth startups trying to ramp their revenue quickly, and for more established firms that are looking to improve the ways they go to market and connect with potential buyers.
In this Growth Marketing 101 webinar, you'll get a brief history of traditional marketing, learn what growth marketing it is and why it's different, and then get into the specific practices that modern marketers employ to help their companies scale up and out.
You can
preview this course on our site.
Learning Objectives
After attending this event you will be able to:

Discover what Growth Marketing is

Explore how Growth Marketing differs from traditional marketing

Identify ways in which one can apply a growth marketing mindset to an organization

Develop a baseline of knowledge around growth marketing to support further research and learning
Speakers
Baxter Denney
VP Growth Marketing, New Relic
Baxter Denney, vice president of growth marketing at New Relic, is responsible for all demand and digital marketing strategies and programs. Over the years, he has successfully aligned marketing operations, demand and digital functions and drives an organizational culture that supports and rewards innovation and experimentation. Baxter is a thought leader and is a frequent speaker at industry events including Sirius Decisions Technology Exchange, Marketo Summit, Opticon, and MarkegingSherpa Summit. He and his team have been nominated and recognized with numerous awards, including Marketo's Marketing Executive of the Year and Sirius Decisions Demand Creation Program of the Year. Baxter resides in San Francisco with his wife, Sarah, but will be moving to London in October to take on a new role within New Relic.

Moderated by Jennifer Robbins
Illumeo Webinar Manager
Jennifer is a marketing specialist and the webinar manager for Illumeo. She has been a part of more than 200 webinar presentations, supporting our expert presenters and Illumeo users alike. When she's not moderating webinars, she's creating and managing marketing content.