Live Educational Webinar
GAAP Principles, Assumptions and Considerations
11:00 AM - 12:00 PM (Pacific)
1 hour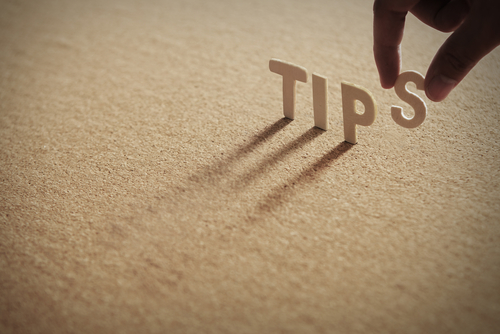 Free Live Webinar
Free CPE
Non-sponsored Events mean you never listen to a 3rd party sales pitch – it's all just great education
Expert-instructor-led learning with live Q&A
Based on a great course on Illumeo
Lynn A. Fountain, CPA MBA CGMA CRMA Former Chief Audit Executive
Generally accepted accounting principles (GAAP) are a set of rules that encompass the details, complexities, and legalities of business and corporate accounting. The Financial Accounting Standards Board (FASB) uses GAAP as the foundation for its comprehensive set of approved accounting methods and practices.
Compliance with these GAAP principles is built on three rules that eliminate misleading accounting and financial reporting practices. These rules create consistent accounting and reporting standards, which provide prospective and existing investors with reliable methods of evaluating an organization's financial standing. They include:
The basic accounting principles, assumptions and considerations.

The basic accounting principles, assumptions and considerations.

Assumptions are considered a statement that is presumed to be true without concrete evidence to support it.
Considerations are areas that govern the accountants ability to make decisions.
Principles are the rules and guidelines that companies must follow when reporting financial data. These principles include: cost, disclosure, going concern, matching, Revenue recognition, professional judgment, conservatism

Rules and standards issued by the FASB and its predecessor, the Accounting Principles Board (APB)
Generally accepted industry practices
Per GAAP, companies are responsible for providing reports on their cash flows, profit-making operations and overall financial conditions. There are three major financial statements required under GAAP:
Income statement
Balance sheet
Cash flow statement
Presentation of the Financial Statements in accordance with GAAP is governed by ASC-205. The Standard defines the following as a full set of financial statements:
Financial position at the end of the period
Earnings, which may be shown in a separate statement or within one continuous statement of comprehensive income
Comprehensive income for the period in one statement or two consecutive statements
Cash flows during the period
Investments by and distributions to the owners during the period.
This course will focus on the GAAP principles for proper preparation of financial statements. We will highlight the concepts in ASC 205 regarding presentation of those financial statements.
Learning Objectives
After attending this event you will be able to:

Gain an understanding behind the history of GAAP and why the accounting and GAAP principles are of strategic importance to the profession.

The GAAP assumptions, principles and considerations and their application.

The GAAP rules and standards.

Apply GAAP principles, assumptions, considerations to the financial statements.
Speakers

Lynn A. Fountain, CPA MBA CGMA CRMA
Former Chief Audit Executive
Ms. Fountain has over 30 years of experience in the business profession, which includes public and industry accounting and over 20 years within internal and external auditing combined. She is a nationally recognized trainer and speaker and also a published author. She is a subject matter expert and specializes in Internal Audit, Sarbanes-Oxley, Enterprise Risk Management, Fraud, Governance and Compliance. Ms. Fountain has held two Chief Audit Executive positions for international companies. She currently performs consulting for companies on internal audit, risk management, internal controls, financial reporting and accounting along with performing training. She has also been instrumental in the establishment of ERM, Sarbanes-Oxley and Governance frameworks.
Moderated by Jennifer Robbins
Illumeo Webinar Manager
Jennifer is a marketing specialist and the webinar manager for Illumeo. She has been a part of more than 300 webinar presentations, supporting our expert presenters and Illumeo users alike. When she's not moderating webinars, she's creating and managing marketing content.