Live Educational Webinar
11:00 AM - 12:00 PM (Pacific)
1 Hour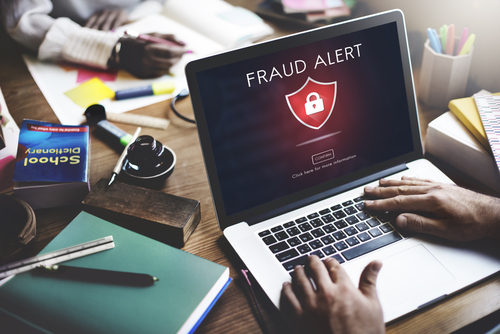 Free Live Webinar
Free CPE
Non-sponsored Events mean you never listen to a 3rd party sales pitch – it's all just great education
Expert-instructor-led learning with live Q&A
Based on a great course on Illumeo
Lynn A. Fountain, CPA MBA CGMA CRMA Former Chief Audit Executive
When the Committee of Sponsoring Organizations (COSO) 2013 Internal Control - Integrated Framework was released, a specific principle was outlined related to fraud. Principle Eight under the risk assessment component indicates:
The organization considers the potential for fraud in assessing risks to the achievement of objectives.
This principle is directly focused on "the organization" and not just the auditors. This principle is an extension of Principle Seven. Principle Seven assumes identification of risks to achievement of objectives in context of stakeholders acting ethically and within standards of conduct. Principle Eight requires identification of opportunities, pressures, incentives, and rationalizations that may lead to actions outside the bounds of such ethical conduct and standards of behavior.
This webinar delves further into the expectations of COSO Principle Eight. We discuss and evaluate the COSO anti-fraud guide released in September 2016 and evaluate how the Fraud principles relate to the COSO 2013 principles. We also examine actions that organizations, management, and employees should be aware of in relationship to fraud.
You can
preview this course on our site.
Learning Objectives
After attending this event you will be able to:

Explore the risk related to fraud and fraud reality.

Discover results of recent research studies.

Recognize the link between the Committee of Sponsoring Organizations (COSO) and fraud guidance.

Recognize how to address Principle Eight.

Explore steps to execute Principle Eight and the need for a fraud risk assessment.
Speakers

Lynn A. Fountain, CPA MBA CGMA CRMA
Former Chief Audit Executive
Ms. Fountain has over 30 years of experience in the business profession, which includes public and industry accounting and over 20 years within internal and external auditing combined. She is a nationally recognized trainer and speaker and also a published author. She is a subject matter expert and specializes in Internal Audit, Sarbanes-Oxley, Enterprise Risk Management, Fraud, Governance and Compliance. Ms. Fountain has held two Chief Audit Executive positions for international companies. She currently performs consulting for companies on internal audit, risk management, internal controls, financial reporting and accounting along with performing training. She has also been instrumental in the establishment of ERM, Sarbanes-Oxley and Governance frameworks.

Moderated by Jennifer Robbins
Illumeo Webinar Manager
Jennifer is a marketing specialist and the webinar manager for Illumeo. She has been a part of more than 200 webinar presentations, supporting our expert presenters and Illumeo users alike. When she's not moderating webinars, she's creating and managing marketing content.