Live Educational Webianr
Excel Efficiency: Revealing the 10 Best and 3 Worst Features in Excel 2019
11:00 AM - 12:00 PM (Pacific)
1 Hour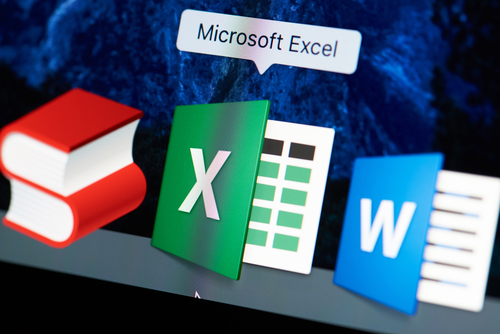 Free Live Webinar
Free CPE
Non-sponsored Events mean you never listen to a 3rd party sales pitch – it's all just great education
Expert-instructor-led learning with live Q&A
Based on a great course on Illumeo
David Ringstrom President and CPA, Accounting Advisors Inc
In his insightful webcast, Excel expert David Ringstrom, CPA, will present the 10 best and 3 worst features found in the latest version of Excel, with a focus on features that didn't exist in previous versions. If you're already using Excel 2019, you'll learn how to take advantage of its new capabilities; or, if you're not, you'll be equipped to determine if you should move from an earlier version to Excel 2019. David will compare Excel 2019 to the Office 365 version of Excel, which is about to receive a complete overhaul of its calculation engine that will markedly differentiate it from all previous versions of Microsoft Excel.

David demonstrates every technique at least twice: first, on a PowerPoint slide with numbered steps, and second, in the subscription-based Office 365 version of Excel. David draws your attention to any differences in the older versions of Excel (2019, 2016, 2013, and earlier) during the presentation as well as in his detailed handouts. David also provides an Excel workbook that includes most of the examples he uses during the webcast.

Office 365 is a subscription-based product that provides new-feature updates as often as monthly. Conversely, the perpetual licensed versions of Excel have feature sets that don't change. Perpetual licensed versions have year numbers, such as Excel 2019, Excel 2016, and so on.
Learning Objectives
After attending this event you will be able to:

Define how you can easily map geographic data.

Identify the number of criteria pairs that you can specify in the MAXIFS function.

Identify which versions of Excel offer the Funnel Chart feature.
Speakers

David Ringstrom
President and CPA, Accounting Advisors Inc
David H. Ringstrom is a CPA and owner of Accounting Advisors, Inc., an Atlanta-based spreadsheet consulting firm that he started in 1991. David speaks at conferences on Excel and presents scores of webinars each year. He is an author and served as the technical editor for over 30 books on accounting software. Some of his freelance articles on spreadsheets have been published internationally.

Moderated by Jennifer Robbins
Illumeo Webinar Manager
Jennifer is a marketing specialist and the webinar manager for Illumeo. She has been a part of more than 300 webinar presentations, supporting our expert presenters and Illumeo users alike. When she's not moderating webinars, she's creating and managing marketing content.