Live Educational Webinar
Excel Efficiency: Filtering and Formatting Data
11:00 AM - 12:00 PM (Pacific)
1 Hour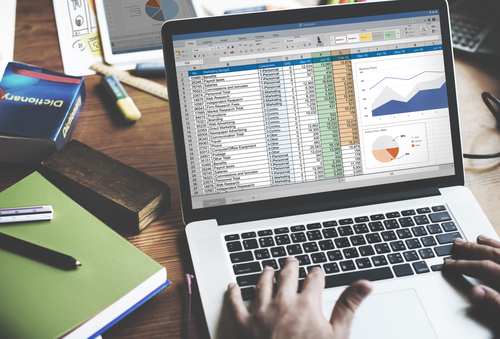 Free Live Webinar
Free CPE
Non-sponsored Events mean you never listen to a 3rd party sales pitch – it's all just great education
Expert-instructor-led learning with live Q&A
Based on a great course on Illumeo
David Ringstrom President and CPA, Accounting Advisors Inc
Excel expert David Ringstrom, CPA, describes many ways you can analyze your data more effectively in the informative presentation. David teaches you how to avoid retyping data and cumbersome formulas, create keyboard shortcuts to simplify repetitive tasks, eliminate duplicates from a list, identify unique items without discarding duplicates, and more.

David demonstrates every technique at least twice: first, on a PowerPoint slide with numbered steps, and second, in Excel 2016. He draws your attention to any differences in Excel 2013, 2010, or 2007 during the presentation as well as in his detailed handouts. David also provides an Excel workbook that includes most of the examples he uses during the webcast.
Learning Objectives
After attending this event you will be able to:

Apply different filter settings with just a couple of mouse clicks using the Custom Views feature.

Avoid the need to retype data or cumbersome formulas by way of Excel's Text to Columns command.

Color-code the top ten (or however many you wish) amounts within a column of numbers with Conditional Formatting.

Determine two different ways to show all items on a filtered list.

Leverage Excel's Quick Access Toolbar to create a shortcut that enables you to filter lists with a key stroke instead of multiple mouse actions.
Speakers

David Ringstrom
President and CPA, Accounting Advisors Inc
David H. Ringstrom is a CPA and owner of Accounting Advisors, Inc., an Atlanta-based spreadsheet consulting firm that he started in 1991. David speaks at conferences on Excel and presents scores of webinars each year. He is an author and served as the technical editor for over 30 books on accounting software. Some of his freelance articles on spreadsheets have been published internationally.

Moderated by Jennifer Robbins
Illumeo Webinar Manager
Jennifer is a marketing specialist and the webinar manager for Illumeo. She has been a part of more than 200 webinar presentations, supporting our expert presenters and Illumeo users alike. When she's not moderating webinars, she's creating and managing marketing content.