Live Educational Webinar
Ethics in Today's World and Practical Application Tips
11:00 AM - 01:00 PM (Pacific)
2 Hours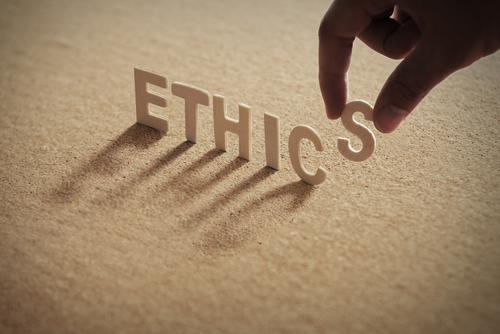 Free Live Webinar
Free CPE
Non-sponsored Events mean you never listen to a 3rd party sales pitch – it's all just great education
Expert-instructor-led learning with live Q&A
Based on a great course on Illumeo
Lynn A. Fountain, CPA MBA CGMA CRMA Former Chief Audit Executive
The topic of ethics has seemed to permeate every aspect of today's business including occupying a significant spot in today's business, educational and professional curriculum. Yet with all the discussion and awareness on the topic, why is it that significant ethical dilemmas and incidents continue to impact our daily lives?

The concept of ethics is based in moral philosophy. In part, that is why it is such a difficult issue to "manage". We often get caught between our independent moral ethical duty, the legal or compliance viewpoint of an issue and management concerns around reputation and ramifications.

This free two-hour webinar is dedicated to examining a time-line of historical ethical issues that have plagued the business world, evaluating the moral and perceived concepts around ethics, and taking a practical look at how moral and ethical concepts impact the creation of an ethical culture. We will use interactive feedback scenarios and question and answer to solicit audience feedback regarding how ethics are both perceived and practiced.
Learning Objectives
After attending this event you will be able to:

Explore a time-line of business ethical issues

Define the perceived and real definition of ethics

Evaluate risk factors for identifying ethical dilemmas

Practice scenario incidents and questions to "test your response" to an ethical situation
Speakers

Lynn A. Fountain, CPA MBA CGMA CRMA
Former Chief Audit Executive
Ms. Fountain has over 30 years of experience in the business profession, which includes public and industry accounting and over 20 years within internal and external auditing combined. She is a nationally recognized trainer and speaker and also a published author. She is a subject matter expert and specializes in Internal Audit, Sarbanes-Oxley, Enterprise Risk Management, Fraud, Governance and Compliance. Ms. Fountain has held two Chief Audit Executive positions for international companies. She currently performs consulting for companies on internal audit, risk management, internal controls, financial reporting and accounting along with performing training. She has also been instrumental in the establishment of ERM, Sarbanes-Oxley and Governance frameworks.

Moderated by Jennifer Robbins
Illumeo Webinar Manager
Jennifer is a marketing specialist and the webinar manager for Illumeo. She has been a part of more than 300 webinar presentations, supporting our expert presenters and Illumeo users alike. When she's not moderating webinars, she's creating and managing marketing content.