Live Educational Webinar
Ethics and Attitude in the Workplace
11:00 AM - 12:00 PM (Pacific)
1 Hour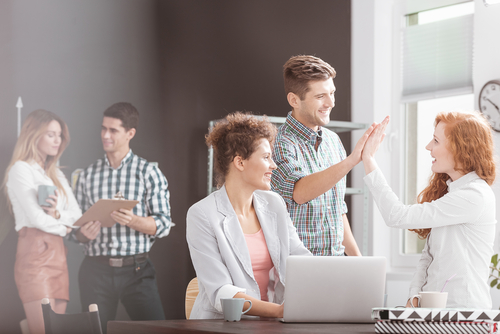 Free Live Webinar
Free CPE
Non-sponsored Events mean you never listen to a 3rd party sales pitch – it's all just great education
Expert-instructor-led learning with live Q&A
Based on a great course on Illumeo
ArLyne Diamond Owner-President, Diamond Associates
This webinar explores the interaction between ethics, attitude and some workplace laws – with multiple examples of how they are applied in the workplace.

We'll also discuss ethical and legal dilemmas, changes over time, some workplace laws, some examples of differences in international business, the question of whether social responsibility should or should not be a workplace mandate, attitudes and how they affect laws such as those in Title VII, and how moral beliefs changed over time.

The examples given are from real workplace experiences and some of them will have the reader wondering whether his or her prior opinion continues to be valid.

Finally, there will be a series of tips to make a code of ethics live and breathe inside the workplace.
Learning Objectives
After attending this event you will be able to:

Explore how to determine the special needs of individuals

Identify Bonafide Occupational Qualifications

Identify how to articulate values
Speakers
ArLyne Diamond
Owner-President, Diamond Associates
ArLyne Diamond, Ph.D. is an internationally recognized Leadership, Management, Professional Development and O-D consultant specializing in people and processes in the workplace. Multifaceted, Dr. Diamond has extensive experience in a wide range of disciplines (business, education, management, marketing, business ownership, psychology – and some economics and law as well.) This enables her to see things from a variety of angles and to cleave to the essence of a problem quickly, offering her clients creative and practical solutions. As the President and Founder of her consulting firm, Diamond Associates, which was established in 1981, Dr. Diamond's clients range from boards of directors and upper management to support staff in many industries, both public and private. This includes small business and professional practices, corporations, associations, service/charity organizations and government agencies (including police and fire.) She works with individuals, teams and large groups. Dr. Diamond trains Boards of Directors and teaches several courses to board members and those striving for board appointments.

Moderated by Jennifer Robbins
Illumeo Webinar Manager
Jennifer is a marketing specialist and the webinar manager for Illumeo. She has been a part of more than 300 webinar presentations, supporting our expert presenters and Illumeo users alike. When she's not moderating webinars, she's creating and managing marketing content.