Live Educational Webinar
Ethical Intelligence Principles
11:00 AM - 12:00 PM (Pacific)
1 Hour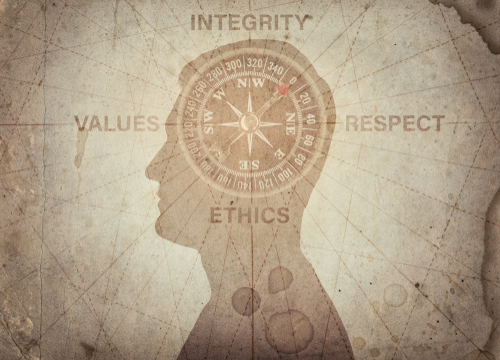 Free Live Webinar
Free CPE
Non-sponsored Events mean you never listen to a 3rd party sales pitch – it's all just great education
Expert-instructor-led learning with live Q&A
Based on a great course on Illumeo
Blair Cook, CA, CPA, MBA Partner, Executive Finance
How often do you think about ethics in your daily routines? Most of think ethical dilemmas only come around when we are put into tough decision type situations, however, this is a vast underestimation. We make dozens of little ethical decisions every day in our personal and professional lives - whether we speed on our way to work or how we deal with office politics. These are but a few examples of situations where ethical intelligence can help.

In this session, we will explore your ethical intelligence and you will see first hand how dangerous ethical decay can become to any professional. Few people graduate university to become a criminal or a "bad person," yet through circumstance or poor judgment, countless individuals have gotten themselves caught up ethical failures that have ruined or side-tracked their careers.

You will walk away from this session with some simple to remember ethical intelligence principles that you can immediately use to better safeguard your personal and professional lives from ethical challenges.
Learning Objectives
After attending this event you will be able to:

Discover your ethical intelligence

Explore the biological human traits that give rise to ethical decay

Embody ethical principles to become a more credible financial professional
Speakers

Blair Cook, CA, CPA, MBA
Partner, Executive Finance
Blair Cook is a many-time CFO, corporate director, and educator working with dozens of public and private companies; and professional bodies and post-secondary institutions across Canada.

His career is divided between academic endeavors, such as developing the new certification program for CPA Canada, and working in the corporate world at the highest levels. As an academic-practitioner, he's a life-long learner who observes and experiments with various financial and management theories in real world context. He shares stories of success and lessons learned to others who share a passion for developing financial leadership competency. Blair's focus in recent years has been to define and develop a career path for financial professionals aspiring to the Office of the CFO.
Moderated by Jennifer Robbins
Illumeo Webinar Manager
Jennifer is a marketing specialist and the webinar manager for Illumeo. She has been a part of more than 300 webinar presentations, supporting our expert presenters and Illumeo users alike. When she's not moderating webinars, she's creating and managing marketing content.