Live Educational Webinar
Effective Cash Flow Forecasting: Working Capital, Business Intelligence, Strategic Agility
11:00 AM - 12:00 PM (Pacific)
1 Hour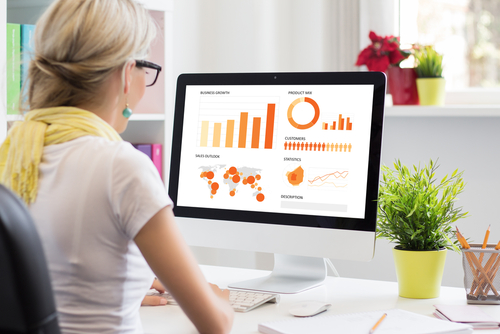 Free Live Webinar
Free CPE
Non-sponsored Events mean you never listen to a 3rd party sales pitch – it's all just great education
Expert-instructor-led learning with live Q&A
Based on a great course on Illumeo
Ernie Humphrey CEO, Treasury Webinars
Cash is the lifeblood of your organization. Your ability to produce accurate and timely cash flow statements, and to perform analysis based on those accurate and up-to-date reports, is highly critical for assessing both the current health of your organization and making key business decisions. Knowing the timing, amount and predictability of future cash flows should be an essential component of the budgeting and planning process at all companies – not just high-growth and highly leveraged companies.

However, because modeling payables and receivables is so difficult using spreadsheets, an accurate cash flow picture eludes most organizations. The good news is that companies are now leveraging cost-effective technology that offers a formula free solution for cash forecasting that leverages built-in business and financial intelligence.

Join us to discover the mechanics, challenges and benefits of forecasting your company's free cash flow. Learn how effective cash flow forecasting can offer your company key business intelligence that improves financial planning, fuels strategic agility and empowers better working capital decision making.
Learning Objectives
After attending this event you will be able to:

Understand the dimensions of effective cash forecasting.

Identify and mitigate inherent barriers to cash forecasting success at your company.

Understand the benefits of leveraging the right technology to achieve cash forecasting success at your company.

Revise specific areas of your cash forecasting process to improve the value realized from your company's investment in cash forecasting.
Speakers

Ernie Humphrey
CEO, Treasury Webinars
Ernie Humphrey currently serves currently serves as the CEO of Treasury Webinars and as the Chief Operating Officer for TreasuryJobs.com. Ernie has extensive experience as a long-time treasury manager and previously served as the Director, Treasury Services at the AFP. Ernie has a BS and MS in Economics both from Purdue University. He has authored published articles on working capital management, performance management budgeting & planning, acquisition integration, and bank relationship management in addition to articles dealing with several aspects of professional development. Ernie is a Certified Treasury Professional and is a sought-after public speaker

Moderated by Jennifer Robbins
Illumeo Webinar Manager
Jennifer is a marketing specialist and the webinar manager for Illumeo. She has been a part of more than 300 webinar presentations, supporting our expert presenters and Illumeo users alike. When she's not moderating webinars, she's creating and managing marketing content.