Live Educational Webinar
Data Visualization: The Four Essential Questions We Often Forget to Ask Ourselves
11:00 AM - 12:00 PM (Pacific)
1 Hour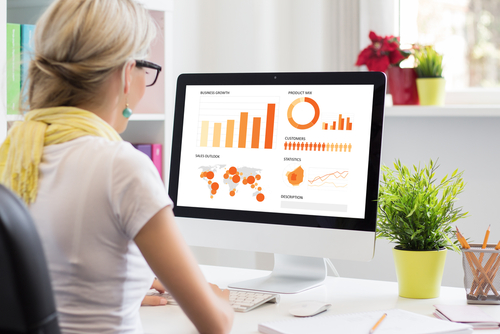 Free Live Webinar
Free CPE
Non-sponsored Events mean you never listen to a 3rd party sales pitch – it's all just great education
Expert-instructor-led learning with live Q&A
Based on a great course on Illumeo
Randall Bolten CEO, Lucidity
Data visualization is one of today's hottest buzzwords in FP&A, and the conventional wisdom is that pictures and graphs always work better than tables. NOT NECESSARILY! Done poorly or thoughtlessly, graphical numbers presentations not only will fail to get your most important points across, but may cause your audience to question your professionalism and even your integrity.

Four basic questions that all too few FP&A practitioners ever bother to ask themselves are at the core of clear and effective use of data visualization. We'll examine each of those four questions, why it's important, and how to think through the answers to them.
Learning Objectives
After attending this event you will be able to:

Use a logical framework for thinking through the best way to present numerical information in any specific situation

Appreciate the various ways complex numerical information can be presented, and the advantages and disadvantages of each

Understand how your audience processes visual and tabular information, and how that affects their perception you as a professional
Speakers
Randall Bolten
CEO, Lucidity
An accomplished executive who has directed the financial operations of public companies and startups, and interacted with many boards of directors and investors, Randall Bolten is the author of "Painting with Numbers: Presenting Financials and Other Numbers So People Will Understand You." Passionate about the importance of presenting financial and other numerical information cogently and effectively, Bolten provides professional training to the corporate finance community to help design clear, concise and innovative reporting packages, compensation plans aligned with performance and objectives, manage equity incentive plans for maximum benefit and impact, develop innovative pricing models, handle investor relations effectively, enable effective cross-function collaboration, especially with sales, and fully understand revenue recognition, stock option accounting and other GAAP issues.

Moderated by Jennifer Robbins
Illumeo Webinar Manager
Jennifer is a marketing specialist and the webinar manager for Illumeo. She has been a part of more than 200 webinar presentations, supporting our expert presenters and Illumeo users alike. When she's not moderating webinars, she's creating and managing marketing content.