Live Educational Webinar
Cybersecurity - The Modern Day Threat
09:00 AM - 01:00 PM (Pacific)
4 Hours
Educational Webinar

A unique webinar designed to interactively teach you a skill or concept with a hands-on approach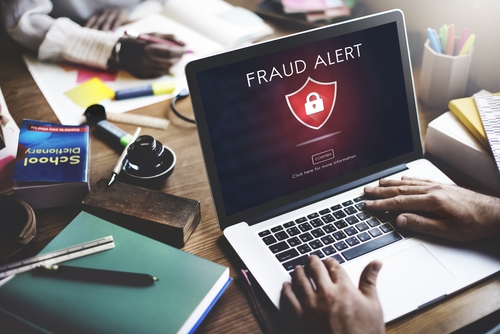 Interactive Webinar with live learning and hands-on practice
Guided learning
Ask questions and immediately get answers from the Instructor
Understanding is built step-by-step
Walk-throughs, repetition, and exercises are used
Real-world examples and careful explanations
Documents and material provided before the session
Your webinar is recorded and available anytime for you to review and practice
Lynn A. Fountain, CPA MBA CGMA CRMA Former Chief Audit Executive
Cyber threats loom heavy in today's technological world. Threats impact individuals as well as businesses. The prevalence of data access, from the "Internet of Things" (IoT) to always-connected mobile devices and laptops, and constant attacks on corporate systems, opportunities abound for illicit access to important data. Along with those opportunities come modern day threats to business and individuals from not only a financial perspective but also operational and compliance perspectives.

The focus on technology is evident in all aspects of our lives. It extends from the use of household convenience technology such as Alexa to the most sophisticated aspects of the Cloud.

This 4-hour webinar is dedicated to providing participants an awareness of the types of threats and breaches prevalent in today's cyber security environment. In addition, we focus on critical cybersecurity information and techniques that empower individuals to protect themselves and their businesses from cyber threats and cyber frauds.
Learning Objectives
After attending this event you will be able to:

Explore the meaning and impact of cyber breaches and threats and identify types and methods of most proliferate threats

Examine recent cyber incidents and their impact on businesses, customers and professionals

Explore actions professionals and businesses can take to protect themselves in the cyber world

Identify requirements to establish valid cyber programs to protect your business and focus areas for cyber programs

Explore basic components of a cyber risk management program
Speakers

Lynn A. Fountain, CPA MBA CGMA CRMA
Former Chief Audit Executive
Ms. Fountain has over 30 years of experience in the business profession, which includes public and industry accounting and over 20 years within internal and external auditing combined. She is a nationally recognized trainer and speaker and also a published author. She is a subject matter expert and specializes in Internal Audit, Sarbanes-Oxley, Enterprise Risk Management, Fraud, Governance and Compliance. Ms. Fountain has held two Chief Audit Executive positions for international companies. She currently performs consulting for companies on internal audit, risk management, internal controls, financial reporting and accounting along with performing training. She has also been instrumental in the establishment of ERM, Sarbanes-Oxley and Governance frameworks.

Moderated by Jennifer Robbins
Illumeo Webinar Manager
Jennifer is a marketing specialist and the webinar manager for Illumeo. She has been a part of more than 200 webinar presentations, supporting our expert presenters and Illumeo users alike. When she's not moderating webinars, she's creating and managing marketing content.