Live Educational Webinar
Cyber Risk Management Frameworks and Concepts
11:00 AM - 12:00 PM (Pacific)
1 Hour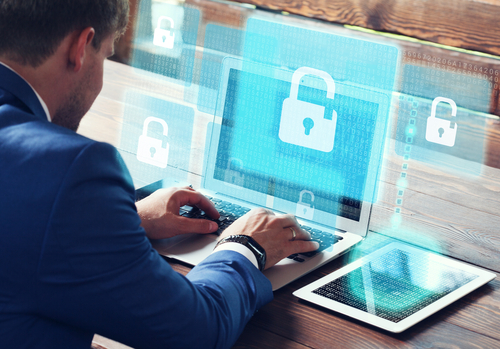 Free Live Webinar
Free CPE
Non-sponsored Events mean you never listen to a 3rd party sales pitch – it's all just great education
Expert-instructor-led learning with live Q&A
Based on a great course on Illumeo
Lynn A. Fountain, CPA MBA CGMA CRMA Former Chief Audit Executive
In today's tech environment it is critical that organizations be pro-active and prepared when considering cyber risk management. Because of the size, complexity, and constant evolution of attack vectors there is no one-size-fits-all way to respond. it is essential to begin somewhere to establish a baseline for identifying the critical components that must be incorporated into any cybersecurity risk management approach.
Multiple risk management frameworks have been introduced including:
NIST: National Institute of Standards and Technology (NIST) established by executive order in February 2013.
ISO/IEC Security Control Standard: developed by the International Organization for Standardization and the International Electrotechnical Commission
FFIEC Cybersecurity Assessment – developed for Financial institutions by the Federal Financial Institutions Examination Council
SEC/OCIE Cybersecurity Initiative – developed for brokers by the U.S. Securities and Exchange Commission (SEC) Office of Compliance Inspections and Examinations
FCC Cyber Security Planning Guide – developed by the Federal Communications Commission for small businesses
Although their organization and structures vary, all frameworks attempt to address the same basic functions designed by the NIST Cybersecurity Framework:

Identify
Protect
Detect
Respond
Recover
In this webinar we evaluate several attributes critical to the proper establishment of a cyber risk management program. We delve into the concepts and apply thoughts as to how each component should be evaluated for your organization. The webinar utilizes the NIST framework as a guide for application.
You can
preview this course on our site.
Learning Objectives
During this event you will be able to:

Explore effective cyber frameworks.

Identify the National Institute of Standards and Technology (NIST) cyber framework.

Evaluate components of the NIST cyber framework and their applicability to any framework.

Explore the concept of framework tiers and profiles.

Identify steps to implement a framework.
Speakers

Lynn A. Fountain, CPA MBA CGMA CRMA
Former Chief Audit Executive
Ms. Fountain has over 30 years of experience in the business profession, which includes public and industry accounting and over 20 years within internal and external auditing combined. She is a nationally recognized trainer and speaker and also a published author. She is a subject matter expert and specializes in Internal Audit, Sarbanes-Oxley, Enterprise Risk Management, Fraud, Governance and Compliance. Ms. Fountain has held two Chief Audit Executive positions for international companies. She currently performs consulting for companies on internal audit, risk management, internal controls, financial reporting and accounting along with performing training. She has also been instrumental in the establishment of ERM, Sarbanes-Oxley and Governance frameworks.

Moderated by Jennifer Robbins
Illumeo Webinar Manager
Jennifer is a marketing specialist and the webinar manager for Illumeo. She has been a part of more than 200 webinar presentations, supporting our expert presenters and Illumeo users alike. When she's not moderating webinars, she's creating and managing marketing content.