Live Educational Webinar
The Credible CFO: Driving Growth and Delivering Predictability
11:00 AM - 12:00 PM (Pacific)
1 Hour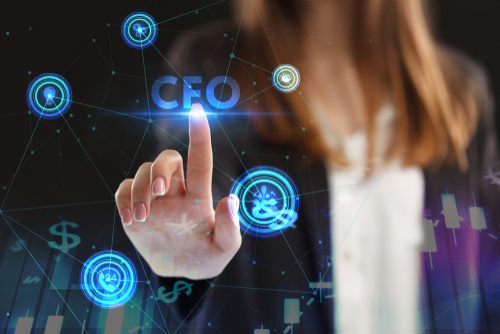 Free Live Webinar
Free CPE
Non-sponsored Events mean you never listen to a 3rd party sales pitch – it's all just great education
Expert-instructor-led learning with live Q&A
Based on a great course on Illumeo
Blair Cook, CA, CPA, MBA Partner, Executive Finance
Credibility is the foundation for finance's position in supporting a growth mandate. Credible CFO's position themselves as strategic leaders as they master execution of the existing business and develop visibility of future financial results. The ability to deliver predictability helps the executive and the board of directors formulate and execute strategic plans with greater confidence.
In this webinar, we look at the credibility of the CFO and of the finance function. We discuss how to assess credibility as well as the factors that erode and build credibility. We also explore strategies that CFO's should consider to enhance their own credibility as well as that of their team using tools and technology.
You can
preview this course on our site.
Learning Objectives
After attending this event you will be able to:

Recognize how credibility ties to the growth agenda

Discover how to assess the credibility of the finance function

Discover how to establish people credibility

Discover how to establish process and technology credibility
Speakers

Blair Cook, CA, CPA, MBA
Partner, Executive Finance
Blair Cook is a many-time CFO, corporate director, and educator working with dozens of public and private companies; and professional bodies and post-secondary institutions across Canada.

His career is divided between academic endeavors, such as developing the new certification program for CPA Canada, and working in the corporate world at the highest levels. As an academic-practitioner, he's a life-long learner who observes and experiments with various financial and management theories in real world context. He shares stories of success and lessons learned to others who share a passion for developing financial leadership competency. Blair's focus in recent years has been to define and develop a career path for financial professionals aspiring to the Office of the CFO.
Moderated by Jennifer Robbins
Illumeo Webinar Manager
Jennifer is a marketing specialist and the webinar manager for Illumeo. She has been a part of more than 300 webinar presentations, supporting our expert presenters and Illumeo users alike. When she's not moderating webinars, she's creating and managing marketing content.