Live Educational Webinar
Corporate Bankruptcy: Clearing Debts and Starting Over
11:00 AM - 12:00 PM (Pacific)
1 Hour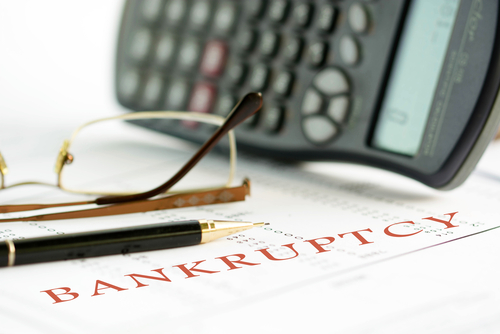 Free Live Webinar
Free CPE
Non-sponsored Events mean you never listen to a 3rd party sales pitch – it's all just great education
Expert-instructor-led learning with live Q&A
Based on a great course on Illumeo
Tom Coghlan Co-founder, CPE University, LLC
In January 2019, PG&E, California's biggest utility, providing natural gas and electric service to 16 million people, sought protection under Chapter 11 of the US bankruptcy code. Despite having total assets of almost $72 billion versus debts of almost $52 billion, PG&E faced potential litigation costs that could ultimately exceed $30 billion. In 2018, nearly 5,500 corporations filed for Chapter 11 protection, including Sears, Bertucci's, David's Bridal, and Brookstone.
In this webinar we will examine the types of individual and individual bankruptcy protections available in the United States, and explain the differences between the two outcomes of a corporate bankruptcy filing - liquidation and reorganization.
We will also examine the causes and outcomes – favorable and unfavorable - of actual corporate bankruptcy filings from a variety of industries, including automotive, retail, food service and utilities.
Topics Covered:
US Bankruptcy Code
Corporate bankruptcy (Chapter 11)
Corporate liquidation of assets
Corporate reorganization through bankruptcy
Overview of successful and unsuccessful corporate bankruptcies
Learning Objectives
After attending this event you will be able to:

Define bankruptcy and Chapter 11 of the US Bankruptcy Code.

Differentiate between liquidation and reorganization.

Examine the reasons and outcomes of several notable US bankruptcy filings, including Sears, Sbarro Pizza, Borders Bookstores, General Motors, and WorldCom.
Speakers
Tom Coghlan
Co-founder, CPE University, LLC
Thomas Coghlan, CMA is the co-founder of CPE University, LLC, (www.thecpeuniversity.com) a Philadelphia-based accounting and finance education firm that develops and facilitates training in ethics, product costing and variance analysis, financial statement analysis, performance management, analytics, budgeting and forecasting, and internal control. Tom is one of the top Certified Managerial Accountant (CMA) exam instructors in North America, having helped thousands of CMA candidates prepare for the exam since 2004. Throughout his career, Tom has worked at the intersection of accounting and finance, education, technology, consulting, and decision making.
Moderated by Jennifer Robbins
Illumeo Webinar Manager
Jennifer is a marketing specialist and the webinar manager for Illumeo. She has been a part of more than 300 webinar presentations, supporting our expert presenters and Illumeo users alike. When she's not moderating webinars, she's creating and managing marketing content.