Live Educational Webinar
The Cornerstones of Analytics: Data and Data Mining
11:00 AM - 12:00 PM (Pacific)
1 Hour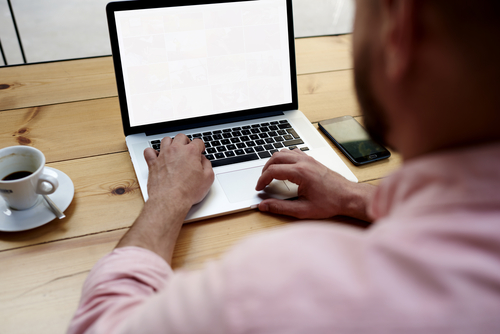 Free Live Webinar
Free CPE
Non-sponsored Events mean you never listen to a 3rd party sales pitch – it's all just great education
Expert-instructor-led learning with live Q&A
Based on a great course on Illumeo
Tom Coghlan Co-founder, CPE University, LLC
Tom Davenport's 2007 book "Competing on Analytics" is considered to be a key catalyst in the widespread use of analytics throughout virtually every industry, including retail, sports, medicine and politics. Since then, the use of analytics has grown from a "nice to have" to a "must have" for many firms.

The webcast will discuss two key underpinnings for the successful use of analytics – data and data mining. Without reliable internally generated data and the ability to access and utilize relevant third part data, analytics efforts are doomed to fail.
Learning Objectives
After attending this event you will be able to:

Define structured, semi-structured, and unstructured data and how they are used by an enterprise.

Describe the progression of data, from data to information to knowledge to insight to action.

Define Big Data and describe the opportunities and challenges it presents to an enterprise and data mining.

Describe the challenges of data mining.

Explain why data mining is an iterative process and both an art and a science.
Speakers
Tom Coghlan
Co-founder, CPE University, LLC
Thomas Coghlan, CMA is the co-founder of CPE University, LLC, (www.thecpeuniversity.com) a Philadelphia-based accounting and finance education firm that develops and facilitates training in ethics, product costing and variance analysis, financial statement analysis, performance management, analytics, budgeting and forecasting, and internal control. Tom is one of the top Certified Managerial Accountant (CMA) exam instructors in North America, having helped thousands of CMA candidates prepare for the exam since 2004. Throughout his career, Tom has worked at the intersection of accounting and finance, education, technology, consulting, and decision making.
Moderated by Jennifer Robbins
Illumeo Webinar Manager
Jennifer is a marketing specialist and the webinar manager for Illumeo. She has been a part of more than 300 webinar presentations, supporting our expert presenters and Illumeo users alike. When she's not moderating webinars, she's creating and managing marketing content.