Live Educational Webinar
Business Intelligence -- Applying and Using Data Analysis
11:00 AM - 12:00 PM (Pacific)
1 Hour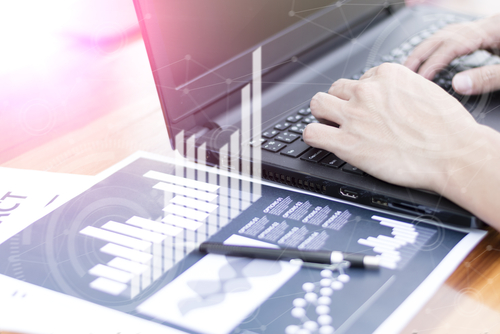 Free Live Webinar
Free CPE
Non-sponsored Events mean you never listen to a 3rd party sales pitch – it's all just great education
Expert-instructor-led learning with live Q&A
Based on a great course on Illumeo
Michael McDonald, Ph.D. President, Morning Investments
This webinar prepares participants to review, analyze, and make decisions based on results from business intelligence projects.
The webinar covers reading and interpreting regression analysis. It also gives participants the skills to critically analyze and identify potential limitations on analysis.
The webinar also covers predicting changes in business outcomes based on analysis and identifying the level of certainty or confidence around those predictions. This paves the way for future success in predictive analytics.
You can
preview this course on our site.
Learning Objectives
After attending this event you will be able to:

Recognize univariate statistics and differences between statistics

Recognize coefficients on regression analysis.

Identify precision of coefficient estimates based on confidence intervals.

Identify driving factors of a business outcome based on statistical significance.

Recognize the differences between statistically and economically significant coefficients and explore limitations on specific statistical tests used in business intelligence.
Speakers

Michael McDonald, Ph.D.
President, Morning Investments
Michael is a finance professor at Fairfield University in Connecticut and is an associate with TRI Corporation, a training firm focused on cross functional and financial training doing work for Fortune 500 firms. He holds a PhD in finance from the University of Tennessee and his work has been quoted in the Wall Street Journal, CNN, Nasdaq.com, Bloomberg, Reuters, and many other outlets. Michael is the President of Morning Investments, a consulting firm headquartered in Connecticut. He consults extensively with organizations ranging form Fortune 500 companies and government agencies to start-up businesses on matters related to finance and investments. Michael has served also as an expert witness on finance related matters in legal disputes, and is an arbitrator with the Financial Industry National Regulatory Authority (FINRA).

Moderated by Jennifer Robbins
Illumeo Webinar Manager
Jennifer is a marketing specialist and the webinar manager for Illumeo. She has been a part of more than 200 webinar presentations, supporting our expert presenters and Illumeo users alike. When she's not moderating webinars, she's creating and managing marketing content.