Live Educational Webinar
Blockchain and Bitcoin for Business
11:00 AM - 12:00 PM (Pacific)
1 Hour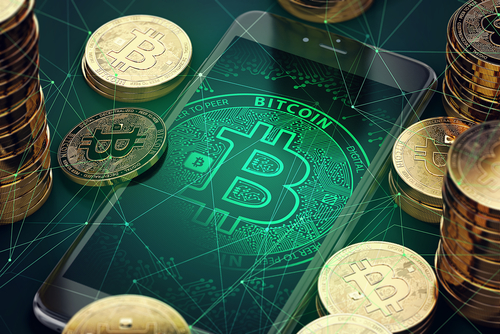 Free Live Webinar
Free CPE
Non-sponsored Events mean you never listen to a 3rd party sales pitch – it's all just great education
Expert-instructor-led learning with live Q&A
Based on a great course on Illumeo
Michael McDonald, Ph.D. President, Morning Investments
This webinar examines the fundamentals of Blockchain as it relates to business – what it is, why it is useful, and how it is changing the financial services landscape.

By now nearly everyone has heard of Bitcoin. What most people don't realize though is that while Bitcoin itself may be a long way from gaining popular appeal, the technology underlying it is already being used by major companies across the economy, and even the US government is experimenting with it.

That technology is called Blockchain and it useful for securely recording, moving, and storing financial information of all types. From IBM to JPMorgan, many major companies are exploring how Blockchain can be used in their business. A recent Harvard Business Review article explored the uses and impacts of Blockchain and concluded that the technology had myriad applications in the economy.
Learning Objectives
After attending this event you will be able to:

Describe what blockchains are and how they are useful

Understand the basics of using blockchains in a corporate financial system including their applications

Understand the limitations on blockchains and the risks they entail
Speakers

Michael McDonald, Ph.D.
President, Morning Investments
Michael is a finance professor at Fairfield University in Connecticut and is an associate with TRI Corporation, a training firm focused on cross functional and financial training doing work for Fortune 500 firms. He holds a PhD in finance from the University of Tennessee and his work has been quoted in the Wall Street Journal, CNN, Nasdaq.com, Bloomberg, Reuters, and many other outlets. Michael is the President of Morning Investments, a consulting firm headquartered in Connecticut. He consults extensively with organizations ranging from Fortune 500 companies and government agencies to start-up businesses on matters related to finance and investments. Michael has served also as an expert witness on finance related matters in legal disputes, and is an arbitrator with the Financial Industry National Regulatory Authority (FINRA).
Moderated by Jennifer Robbins
Illumeo Webinar Manager
Jennifer is a marketing specialist and the webinar manager for Illumeo. She has been a part of more than 300 webinar presentations, supporting our expert presenters and Illumeo users alike. When she's not moderating webinars, she's creating and managing marketing content.