Live Educational Webinar
Beyond Surviving: How to Create the Life You Want
11:00 AM - 12:00 PM (Pacific)
1 Hour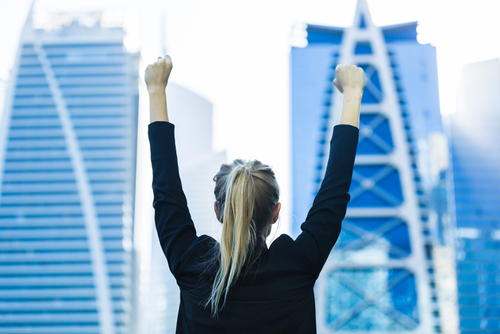 Free Live Webinar
Free CPE
Non-sponsored Events mean you never listen to a 3rd party sales pitch – it's all just great education
Expert-instructor-led learning with live Q&A
Based on a great course on Illumeo
Stepp Sydnor CEO, www.steppsydnor.com
Success in life is ultimately determined by our response to hardship and failure. Your investment in this webinar is a terrific investment in yourself says Joseph Grenny, co-author of Crucial Conversations, a New York Times best seller. Beyond Surviving will help you transform survival mode into a thriving and more fulfilling existence. Overcome the tendency to stay linked to your troubles, and stop feeling like you're still fighting for your life long after the actual threat has passed. Release the survival mentality and embrace the opportunity to use your hardships to heal, grow, and help others learn from your experience.
The goal of this webinar is to help individuals increase personal and business performance by understanding the difference between survivors and thrivers. Everyone goes through stress filled situations and surviving these events is our natural response. However, going beyond surviving makes the difference to create the life you want out of the life you have.
Learning Objectives
After attending this event you will be able to:

Understand the difference between surviving and thriving

Gain insight to the four key behaviors of surviving and thriving

Learn to tune out negative self-talk and wrong thinking

How to "put on" courage in crisis

Embracing the unexpected winds of change
Speakers
Stepp Sydnor
CEO, www.steppsydnor.com
Stepp Stevens Sydnor is a trusted sales and business leadership expert. Stepp is an advisor, author and crowd-pleasing speaker. Over the past sixteen years, Stepps training solutions has helped companies stay ahead of their competition by re-thinking, measuring and improving their personal best. Highly engaging, Stepp's interactive presentations help participants change their belief systems to reach higher sales and leadership goals in white-hot competitive markets.

Moderated by Jennifer Robbins
Illumeo Webinar Manager
Jennifer is a marketing specialist and the webinar manager for Illumeo. She has been a part of more than 200 webinar presentations, supporting our expert presenters and Illumeo users alike. When she's not moderating webinars, she's creating and managing marketing content.