Live Education Webinars
Best Practice: Protecting You and Your Business from Harassment Claims
11:00 AM - 12:00 PM (Pacific)
1 Hour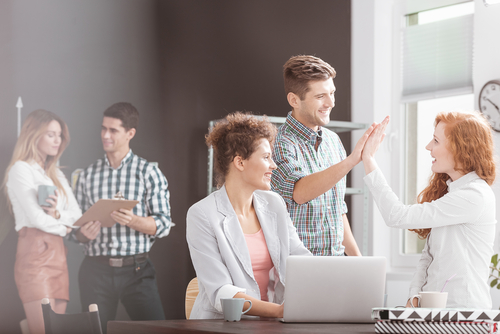 Free Live Webinar
Free CPE
Non-sponsored Events mean you never listen to a 3rd party sales pitch – it's all just great education
Expert-instructor-led learning with live Q&A
Based on a great course on Illumeo
Catherine Mattice President, Civility Partners
SHRM CEO's recent testimony at the CA legislature echoed what the EEOC said in 2016 - culture is the key to harassment prevention, and in fact culture trumps compliance. So your training allows you to check the compliance box, but why are you stopping there? Your best defense is creating a positive culture that leaves no room for harassment, because speaking up is comfortable. That is, your best defense is inviting employees to resolve the issue internally.

NEWS FLASH: Businesses who allow legal, negative behaviors to happen (e.g., bullying) are inviting employees to tell an attorney when illegal harassment happens. Employees can see behavior and culture are irrelevant to management, so why speak up? Stop inviting your employees to keep silent on harassment, and start helping them thrive. As SHRM's Taylor says, "With a healthy workplace culture, when sexual harassment is observed or experienced, the community takes over and shuts it down collectively, with a message that this behavior will not be tolerated here, by anyone at any level."
Learning Objectives
After attending this event you will be able to:

Identify stark similarities between incivility, conflict, harassment, bullying, and violence.

Discover a stronger understanding of the subtleties of sexual harassment.

Recognize aggression and harassment as a social phenomenon, and why addressing it as a social problem is more powerful and sustainable than any one-time-training can offer.

Identify the risks of allowing negative behaviors to continue to thrive and discover steps for creating a culture that does not tolerate harassment or bullying.

Identify the three steps of intervention and explore a simple tool for coaching those engaging in any behavior that goes against your core values, including harassment and bullying.
Speakers
Catherine Mattice
President, Civility Partners
Catherine M. Mattice, MA, SPHR, SHRM-SCP is the President of consulting and training firm, Civility Partners, and has been successfully providing programs in building positive workplaces since 2007. She has published in a variety of trade magazines and has appeared several times on national affiliates of FOX, NBC, and ABC as an expert, as well as in USA Today, Inc Magazine, Huffington Post, Entrepreneur Magazine, and more. Catherine is the past-President of the American Society of Training & Development (ASTD), San Diego Chapter, and an adjunct at the National University and Southwestern College. In his book foreword, Ken Blanchard called her book, "BACK OFF! Your Kick-Ass Guide to Ending Bullying at Work," as the most comprehensive and valuable handbook on the topic. Her clients include Fortune 500's, the Navy and Marine Corps, hospitals, universities, government agencies, nonprofits and small businesses.

Moderated by Jennifer Robbins
Webinar Manager
Jennifer is a marketing specialist and the webinar manager for Illumeo. She has been a part of more than 200 webinar presentations, supporting our expert presenters and Illumeo users alike. When she's not moderating webinars, she's creating and managing marketing content.