Live Educational Webinar
The Basics of Project Management for Accounts Payable
11:00 AM - 12:00 PM (Pacific)
1 Hour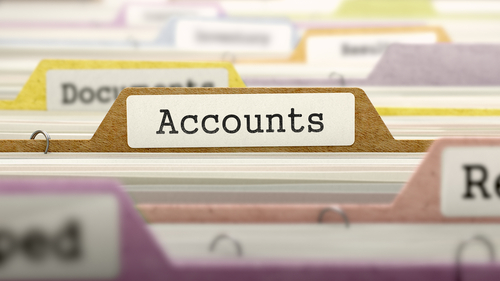 Free Live Webinar
Free CPE
Non-sponsored Events mean you never listen to a 3rd party sales pitch – it's all just great education
Expert-instructor-led learning with live Q&A
Based on a great course on Illumeo
Anne Wheeler Owner of CS Process Flows - Consulting and Project Management
Hear about the importance of becoming a certified Accounts Payable Manager as we present this webinar covering the Basics of Project Management for Accounts Payable.

Senior management has agreed to new goals. They include the implementation of an Accounts Payable system, program or other project. It has been decided that the Accounts Payable team is to play a significant role on the Project Team.

Is a member of the Accounts Payable team to be the Project Manager? If not, will the selected PM have Accounts Payable knowledge and an understanding of the company's existing processes as they relate to the project? Should the Accounts Payable team undertake some level of responsibility of the project?

Don't let others outside of AP make assumptions or take full ownership of any project that will impact Accounts Payable processing, payments to vendors or the vendors themselves. After all, who will be accountable for the system or project after implementation?

In this course, learn the importance of having Accounts Payable play a leading role on any project team implementing a project or system that impacts Accounts Payable, including mergers and acquisitions. Better to know what the AP team is getting into then trying to fix issues after implementation or after the project team has disbanded.
Learning Objectives
After attending this event you will be able to:

Identify Projects that may impact Accounts Payable

Explore the steps Accounts Payable should include in a Project Plan.

Discover the benefits of open communications with others within the company.

Recognize what actions to take if the established Project Team does not have an Accounts Payable representative.
Speakers

Anne Wheeler
Owner of CS Process Flows - Consulting and Project Management
Anne started CS Process Flows, LLC in April of 2016 after a 30+ year career working in various accounting areas. Her career in accounts payable started when she was hired as a processor. Then she worked her way through accounts receivable and general accounting before coming back to accounts payable as a manager. The challenges presented in Accounts Payable and all of the exciting changes going on in this area over the last few years and into the future are her passion. Her experience includes building new AP operations, identifying inefficiencies and implementing solutions in existing teams and being involved with other areas of the Procure to Pay work stream. She has success in establishing and strengthening relationships with team members within Procurement, IT, and other areas of finance when working on AP related projects and with management of outsourced delivery centers overseas. Her experience includes managing up to 25 AP staff members processing upwards of 30K invoices a month, so she is very aware of what it takes to manage transactions. She has also managed the implementation of several different types of AP workflow systems over the years, a Concur Travel and Expense reporting system, different Corporate Card programs, including both Purchasing and T & E cards, and ACH payment programs. Her experience also includes a project to outsource check printing and the transition of 7 Tyco Business Units to an outsourced delivery center in India.

Moderated by Jennifer Robbins
Illumeo Webinar Manager
Jennifer is a marketing specialist and the webinar manager for Illumeo. She has been a part of more than 200 webinar presentations, supporting our expert presenters and Illumeo users alike. When she's not moderating webinars, she's creating and managing marketing content.