Live Educational Webinar
Balancing Leadership and Likability
11:00 AM - 12:00 PM (Pacific)
1 Hour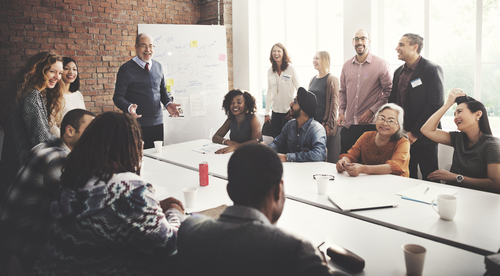 Free Live Webinar
Free CPE
Non-sponsored Events mean you never listen to a 3rd party sales pitch – it's all just great education
Expert-instructor-led learning with live Q&A
Based on a great course on Illumeo
Erin Daiber Founder, Erin Daiber Coaching & Consulting
Have you ever struggled with leading your team to generate the results you want? Leaders often struggle with knowing what results they want to produce, but not knowing how to get their team on board, especially if what they know to do hasn't worked in the past. Does it ever feel like your only options are to beg your team or to bulldoze them? Neither is effective.
In this webinar, we identify two different styles of leadership- creative and reactive and discover where you spend most of your time. We dive deeper to understand what is driving our leadership behavior and our human desire to be liked, and learn ways to practice powerful leadership and team building. Finally, we cover the tools and techniques for having more successful one-on-one meetings with their team.
You can
preview this course on our site.
REGISTER
Learning Objectives
After attending this event you will be able to:

Identify and recognize reactive and creative leadership styles.

Discover what is driving our leadership behavior and our desire to be liked.

Discover techniques for practicing powerful leadership while building and maintaining relationships.

Explore new tools for having successful one-on-one meetings with your team.
Speakers

Erin Daiber
Founder, Erin Daiber Coaching & Consulting
Erin is passionate about bringing coaching and intentional leadership to the business world. After years in public accounting and financial planning, she now helps clients develop powerful leaders and productive teams.

Moderated by Jennifer Robbins
Illumeo Webinar Manager
Jennifer is a marketing specialist and the webinar manager for Illumeo. She has been a part of more than 200 webinar presentations, supporting our expert presenters and Illumeo users alike. When she's not moderating webinars, she's creating and managing marketing content.